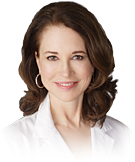 I don't generally recommend Radiesse because, in my opinion, it sometimes gives the face wooden look, especially when the face is moving - laughing, talking, smiling, etc
Seattle, WA (PRWEB) June 19, 2013
Every week, Brandith Irwin, MD, gives tips to readers on her website, SkinTour.com. A recent tip provides information about Radiesse filler complications such as bumps or lumps.
"I don't generally recommend Radiesse because, in my opinion, it sometimes gives the face wooden look, especially when the face is moving - laughing, talking, smiling, etc," shares Brandith Irwin, MD. She suggests alternatives to Radiesse like the filler Sculptra or hyaluronic acids like Juvederm Ultra Plus or Perlane which are similar to Juvederm and Restyane but denser and heavier in molecular weight. These fillers are used for deeper folds in the skin or to add volume in the cheeks. Radiesse is a calcium hydroxlapatite, which is similar to cartilage in a creamy, injectible form."
Brandith Irwin, MD, explains that Radiesse is more prone to complications than the hyaluronic acid fillers, especially bumps, or worse, blocking an artery. If there is a problem that happens with Radiesse, there is no immediate remedy. In contrast, bumps with fillers like Juvederm or Restylane can be reversed with the enzyme hyaluronidase.
The Restylane and Juvederm family of fillers have the best safety profile and the fewest complications. Restylane and Juvederm are sterile gels consisting of non-animal, cross-linked, hyaluronic acid and is a natural sugar found in the skin. If a bump occurs after Restylane or Juvederm, Brandith Irwin, MD, suggests "waiting 7-10 days to see if the bump improves." If the lumps or bumps are still noticeable, then see your doctor to have it corrected.
Unlike most prominent dermatologists, Dr. Irwin has no financial ties to any skin care manufacturer or laser company. She does not sit on any boards, act as a spokesperson, accept any fees, or endorse any line of cosmetics. She is a board-certified dermatologist who practices in Seattle, WA, at the practice she founded, Madison Skin & Laser Center. Additionally, she has published multiple anti-aging books, the most recent titled, "The Surgery-Free Makeover: All You Need To Know For Great Skin And A Younger Face."
Skintour.com has quickly become a highly sought out source for cosmetic dermatology and skincare product information for women on the Internet. Serving as an unbiased skincare and beauty resource, dermatologist Dr. Brandith Irwin not only provides women with expert articles on cosmetic treatments and skincare product information, she also answers questions from users to help them get the most out of their skincare treatments.
For more information from Dr. Irwin visit http://www.SkinTour.com.