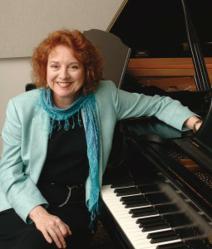 It's possible to not only survive as an artist, but thrive, says Linfield College Professor Jill Timmons.
McMINNVILLE, Ore. (PRWEB) June 18, 2013
There are jobs in the arts sector, but landing one doesn't always happen overnight, said Jill Timmons, a professor emerita at Linfield College in Oregon.
"Musicians don't walk into teaching or performing careers, and it's rare for an artist to make it on talent alone," she said. "Creative people need to become entrepreneurs in order to find professional success.
"Start the process by realistically assessing your talents," said Timmons, who provides arts management consulting through her company, Artsmentor. "Think about what motivates you and what you can contribute, and develop a vision of yourself, first and foremost, as an artist.
"Then craft a business plan, and remember that in the arts world there are many different career models," said the Linfield College professor. "It's important to be flexible and creative."
Some simple tips can help aspiring artists find careers connected to their passion.
Tips for Landing a Job in the Arts

Individuals who want to work in the arts sector should do volunteer work for arts organizations and look for internships. The first thing prospective employers look for is professional experience. Volunteer to be a docent for an opera company, write grants for a theatre group, or manage social media for an arts gallery.
Develop a resume and business cards, but also create a website. Job seekers need to have an online presence. Resumes for positions in the arts should follow a slightly nontraditional template. List professional work experience first, followed by honors and awards, and then performances or exhibits.
Develop a list of 50 people in a chosen profession, and pursue informational interviews. Start with neighbors, relatives, friends or people working in local arts organizations. Call each person, ask for 20 minutes of their time, schedule an interview, and then ask for advice about how to get started in the industry. Bring a resume in case someone asks for a copy, ask a few key questions, and then listen. Many people find their first internship or job through networking.
Artists, actors and musicians must first find ways to build streams of income, but jobs should ideally be connected to larger career goals if possible. File papers in an arts commission office. Get entry-level work in a music studio. Get a foot in the door.
Remember that being an artist and making a living are two different pursuits. Sometimes they intersect, but not always. Young artists and musicians shouldn't define themselves by the first job they hold. A job is only a tool to pursue one's passion. A career is much bigger.
"We all want to have work that has meaning and purpose," said Timmons, a classically trained pianist who has performed throughout the U.S. and Europe. "We each have an idea in our hearts about what career success means to us. If we can shut out the noise of the world and get in touch with ourselves, we can create a plan that combines idealism and business smarts. It's possible to not only survive as an artist, but thrive."
Timmons' new book, The Musician's Journey: Crafting Your Career Vision and Plan, helps musicians and artists create successful career paths.
Timmons teaches at Linfield College in McMinnville, Ore. The small college offers a rich curriculum of liberal arts and sciences, including degrees in music, art, creative writing and theatre. Students participate in music performances, art exhibits, theatre productions and readings, and write for a campus literary magazine. Linfield also sponsors numerous cultural and arts activities.