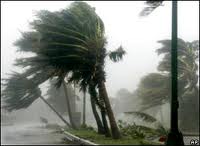 Getting an inspection before the peak of hurricane season ensures that home and property owners receive proper coverage from their insurance company.
Naples, Florida (PRWEB) June 18, 2013
Another hurricane season is here and Gulf Coast Educators Insurance recommends that now is the perfect time for a free home insurance policy review to make sure its Florida residents' homes are functioning well and are protected to withstand a tropical storm. Especially as the height of hurricane season draws near, many home and property owners may not be aware of their roofing needs, as damage is not visible. Even if damage is not visible, it could be under the roof, which will lead to larger problems in the future. "Getting an inspection before the peak of hurricane season ensures that home and property owners receive proper coverage from their insurance company," says Ron DeFreitas, owner/operator of Gulf Coast Educators Insurance.
Some problems homeowners may be able to detect, such as missing shingles or tiles, while others may require the help of professional roofers. Regardless of the roofing needs, it is important to let a professional roofing company look over the roof and see if there is anything wrong with the structure. While surveying the roof, make sure to go inside the attic and look on the underside. This is where homeowners can find signs of water damage that occur due to cracked shingles. If there are wet spots, it is important to have a professional roofing company make these repairs before a tropical storm beckons.
Gulf Coast Educators Insurance encourages consumers to contact them to find a reputable roofing company to inspect their roof. "It's a good idea to get an annual roof inspection to address repair needs and prevent deterioration of your roof. If you haven't had your annual inspection, please call our office immediately so you can avoid any additional damage that might occur during hurricane season," affirms DeFreitas.
It's also a good idea for homeowners to inspect things that surround the home as well. Fence posts, screen porches, and mail box posts can become a danger in heavy winds if they are not securely fastened down. Gulf Coast Educators Insurance advises homeowners to either fix these items or get rid of them if they are not structurally sound. If a homeowner finds that they need to file a home insurance claim, it is an easy process.
How to file a homeowners insurance claim:
Remain calm. Check to see if anyone is injured.
Call 911 for medical, fire and/or police assistance if applicable. If the fire and/or police are contacted, retain the officer's name and phone number, as well as the fire/police report number.
Document what happened. (Recording a voice note on a cell phone can help claimants remember key facts later.) Take photographs of the damage.
Homeowners should notify their Gulf Coast Educators Insurance agent as soon as possible and tell them that they need to report a claim.
Have their insurance policy number ready and be prepared to provide contact information so that homeowners can be contacted.
Secure and protect the property from further damage as best as possible. Make a list of damaged items.
Make emergency repairs (if feasible). To prevent further damage, cover leaky roofs or holes with plastic sheeting or tarps. Check all doors (including garage door openings) and windows. If homeowners incur any costs, keep all receipts to provide to the claim counselor.
If a residence is unlivable or inaccessible, Gulf Coast Educators Insurance can assist homeowners in locating a hotel or temporary residence. Keep all receipts related to temporary housing. If a resident evacuated their residence, do not re-enter the home until local authorities have declared the area is safe.
DeFreitas adds "Maintaining your roof will add years to the life of the roof, help protect your investment, and enable residents to find any damage that might have occurred during a recent storm. The Gulf Coast Educators Insurance agency is dedicated to helping homeowners protect their home and property throughout hurricane season and beyond."
Gulf Coast Educators Insurance is the leader in insurance products for Southwest Florida. The Naples, Florida insurance agency offers home insurance, property insurance, renters insurance, flood insurance, and condominium insurance. Gulf Coast Educators Insurance also provides auto insurance, car insurance, and life insurance to Florida residents.
For more information or a for a free review of your home insurance and property insurance policies in Florida please call Gulf Coast Educators Insurance at their Naples Florida office at 239-591-0963 or at their Port Charlotte Florida office at 941-391-5423 or visit online at: http://www.propertyandhomeinsuranceflorida.com