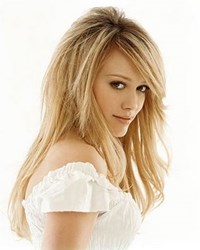 I feel so sexy with a little volume in my hair!
(PRWEB) June 18, 2013
Hair Styles with volume and textures are this summer season's must-have look. Get the volume hair craves simply by following these four simple steps from hair pro, Kevin Mancuso, Ladies Home Journal Magazine. TheBeautyPlace.com will get hair the voluminous lift it craves.
How to get from flat and frizzy to tumbled and tousled, the "bed head" look. The first step is to obtain lifted hair. In order to achieve this, keep the top of the hair sleek and add lots of volume to the sides of hair. Use a comb to tease a few spot around the head to get a modern day retro hair. A helpful hint: do not tease too much hair because it can end up looking out dated. Next, to top of this hairstyle, add some texture. The perfect way to do this is to either use a curling iron like Bio Ionic's Style Winder or hot rollers on the ends of hair. This will leave the hair with modern day volume.
Next is the weightless and windblown look. Instead of working against hair work with unwanted fly-always. This look is perfect for women who have thin hair and frustrating fly-always. First start with the right sexy chopped hair cut. Thinned out edges and free layers gives hair more room to bounce. To add the last voluminous touch, flip hair over and spray a light hairspray like, Blow Pro's Blow Out Spray Serious Non-Stick Hairspray, from underneath the hair. This will create the perfect lift!
The lifted and layered look is for all the sassy short haired women. This look is a modern 1990's hair style. Unlike the tumble and tousled hairstyle, this one requires added volume to the top of hair while leaving the sides sleek. In order to stay clear of adding a "too perfect", helmet look" use the fingers to create a ton of space between the layers. Now, for the finishing touches, use a medium sized Velcro roller on the top of the hair after it has dried. Heat for a few minutes, let it cool down and remove.
For the last look, get soft and spiraled curls. This hair is all about the loose locks. To keep it simple yet still get the care-free look, add curls to the outer layer of hair. Next is getting the curls to soar. Flip the head over and use a large-tooth comb like, DonnaMax Detangling Comb, through the underside of the hair. Flip the hair back over and spray a tiny bit of hair spray around the first layer to keep hair in place!
Whether short, long, or layered everyone can achieve voluminous hair. Summer is all about vibrancy and playfulness so add some umph to hair!