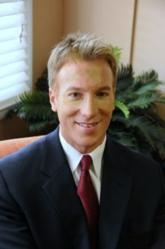 "It is a real honor for us to be chosen for this endorsement,"
New York, NY (PRWEB) June 19, 2013
Burberry is one of London's finest and best fashion houses and is well known for some of the best and most forward thinking fashion lines in the world, specializing in bespoke tailored trench coats. Burberry caters to the aesthetic client.
"We are very pleased to be a part of this special event for the New York City elite. It is certain to be a night to remember," states Jason Edwards, managing partner with Edwards Financial Services.
Edwards Financial Services is an independent firm working with top insurance and financial service teams to assist their clients in diversifying their investments. "Not only do we work for you, the client, we work with you" states Jason Edwards who was named the 2009 Executive of the Year by the Orlando Business Journal.
In 2012 and 2013, Edwards Financial Services was named as one of Florida's top Financial Advisory Firms by the U.K.-based, "Acquisition International Magazine".
Jason Edwards is currently endorsed by the NYC Dave Ramsey Group for financial planning services; providing insurance and retirement planning for their private wealth clients. "It is a real honor for us to be chosen for this endorsement," states Jason Edwards.