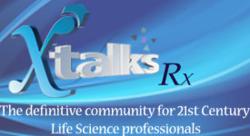 Toronto, Canada (PRWEB) June 25, 2013
During this webinar, experts from SQI Diagnostics and Algorithme Pharma will discuss the use of a unique multiplexed immunoassay system to characterize Anti-Drug-Antibody (ADA) interaction.
A case study will be presented on Heparin-induced thrombocytopenia (HIT) antibodies developed in response to heparin, or its low molecular weight analogues using the SQI Diagnostics' platform. This case study will illustrate the capabilities of the novel SQiDlite™ system in assessing the immunogenicity of a wide variety of biologic therapeutics which is required in safety and efficacy studies.
To learn more about the event, visit: http://xtalks.com/multiplexed-immunogenicity-assessment-sqidlite.ashx.
Xtalks, powered by Honeycomb Worldwide Inc., is a leading provider of educational webinars to the global Life Sciences community. Every year thousands of industry practitioners turn to Xtalks for access to quality content. Xtalks helps Life Science professionals stay current with industry developments, trends and regulations. Xtalks webinars also provide perspectives on key issues from top industry thought leaders and service providers.
To learn more about Xtalks visit http://xtalks.com/ContactUs.ashx.
Contact:
Karen Lim (416) 977-6555 ext 227
clientservices(at)xtalks(dot)com