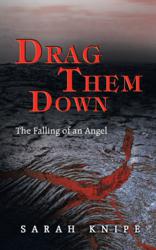 Scarborough, Australia (PRWEB) June 19, 2013
Life can change in an instant, especially when one gets tangled in the criminal underworld.
Daniel Spencer has the seemingly picture perfect life until his family is tragically murdered by Victor Romaze, the son of the biggest crime lord in Australia. After this unfortunate turn of events, Spencer seeks revenge on the man who murdered his loved ones. Spencer crosses paths with two detectives who are also trying to put this criminal behind bars in an attempt to make Broken Hill a safe place for their loved ones.
Drag Them Down follows their story of trying to take down this prolific gangster. Knipe's writing style and characters will entrance readers as they read through this thrilling and dramatic piece of fiction.
"I've always been fascinated by superheroes and came up with the idea of a vigilante-type character when I was about 15 years old," said Knipe.
Within the book, Knipe covers a range of themes from drug use amongst young people as well as corruption in government. Drag Them Down will captivate audiences with its memorable characters and thrilling plot line as the race to catch a killer begins.
Drag Them Down
By Sarah Knipe
ISBN: 978-1-45250-893-1
Softcover retail price: $11.99
E-book price: $3.99
Available at http://www.amazon.com, http://www.bn.com and http://www.balboapress.com.
About the author
Sarah Knipe was born in the Australian Capital Territory, moved to Western Australia as a teen, and began to work as an automotive mechanic apprentice. She completed her apprenticeship in two and a half years and now works as an automotive technician for Lexus.