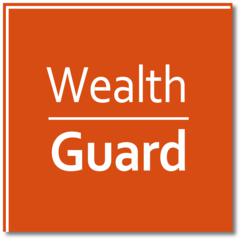 "We give our clients clarity and assurance through deep analysis of their advisors, portfolios, fees, and ongoing performance monitoring to help them make better educated decisions." Roger Gershman
San Francisco, California (PRWEB) June 18, 2013
WealthGuard Inc., an independent consultancy that provides objective, expert guidance and resources to individual investors, announced today the nationwide launch of its service. The business and web site were designed to bring transparency to individual investors through intense evaluation and monitoring of their financial advisors. WealthGuard also profiles advisors to pair them with their investor clients based on an extensive list of matching criteria. The company acts independently and receives no payment from advisors, banks, or brokerage firms.
"Despite regulations and efforts from government and industry authorities, investors still have a big blind spot when it comes to the way their finances are being managed," says Roger Gershman, WealthGuard, Inc. Founder and CEO. "We give our clients clarity and assurance through deep analysis of their advisors, portfolios, fees, and ongoing performance monitoring to help them make better educated decisions."
Gershman has over 25 years experience as a private wealth advisor for some of the world's largest financial service organizations including Hambrecht & Quist, JP Morgan, UBS, and Credit Suisse. He developed and launched WealthGuard to fill the gap he saw between individuals, companies and foundations seeking financial transparency.
"It is the entrenched culture of financial organizations to encourage maximum profitably and sales," Gershman continued, "which isn't ideal for investors. At WealthGuard, we work exclusively for our clients and don't advocate any financial products – we do, however, promote transparent decision-making.
WealthGuard works with clients and their CPAs, attorneys, agents and other trusted advisors, with assets ranging from $1 million to over $100 million. Investor clients fall into numerous categories including entrepreneurs, retirees, non-profit organizations, CEOs and divorcees, and professional athletes.
The company's independent, proprietary services help individuals:

Evaluate the quality and performance of current financial advisors;
Search, vet and price new advisors;
Analyze fees and negotiate fair terms for advice and products;
Analyze performance and risk;
Monitor advisory relationships regularly.
About WealthGuard
WealthGuard provides independent, objective and expert guidance and resources to individual investors. We serve only the best interests of clients, not advisors, banks or brokerage firms. Transparency in wealth management is more than our slogan—it's the way we do business. Please find us on the web at: wealthguardinc.com or call 888-802-3935 or visit our Wealth Blogs.