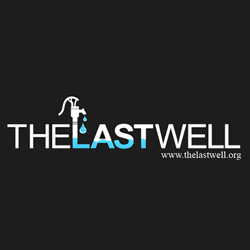 We are thrilled to partner with Access to reach over a million Liberians with clean water and the Gospel by the end of this decade. This speaks to the character of Tim Elliott and the other leaders I've had the privilege of working with at Access
Sulphur Springs, Texas (PRWEB) June 19, 2013
Access, a leading provider of paperless electronic forms management solutions, today announced that it is partnering with The Last Well (TLW). This Texas-based organization's mission is simple: "To provide clean water to the ENTIRE nation of Liberia and share Christ with those we serve by the end of the decade."
Unsafe water is the world's number one killer. The lack of safe drinking water and proper sanitation results in more deaths every year than AIDS or malaria. It kills more people every year than all forms of violence, including war. Children are the most vulnerable to the effects of unsafe drinking water and sanitation problems. Of the thousands of people who die daily from this problem, 90 percent are children under the age of five. Unsafe drinking water is responsible for 80 percent of all sickness in the world.
Liberia is a beautiful coastal country in West Africa. In the midst of its rolling plains and majestic wildlife, there are 1.4 million people who do not have access to safe water. That is equivalent to the population of the metropolitan area of San Antonio, Texas. Imagine an entire major American city with access to only unsafe, disease-infested water. In the U.S. it is unimaginable. Yet, 1.4 million people wake up every day in Liberia without access to safe water. TLW's goal is to remedy that problem, while sharing the Gospel of Jesus.
So far, TLW has raised more than $1.7 million, reached 315,000 Liberians with water, and started and scheduled 377 water projects through six partnerships. Access will assist TLW's mission with a dedicated, long-term fundraising campaign and by providing business and marketing support.
"We are thrilled to partner with Access to reach over a million Liberians with clean water and the Gospel by the end of this decade," said Todd Phillips, founder and Executive Director of The Last Well. "This speaks to the character of Tim Elliott and the other leaders I've had the privilege of meeting and working with at Access."
Access is committed to helping hospitals improve patient care, service and safety through technology. This same philosophy extends to charitable causes, including supporting employees' recent efforts to raise money for victims of the Moore tornado and increase awareness about cystic fibrosis.
"We want to be servant leaders at Access," said Access founder and CEO Tim Elliott. "The Last Well is changing lives and it's an effort we're proud to take part in."