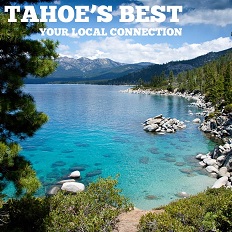 Families don't have to spend a fortune to stay at a family-fun hotel in Tahoe.
Lake Tahoe, California (PRWEB) June 19, 2013
Lake Tahoe features countless family activities to do while vacationing this summer, but the family fun doesn't have to stop for the kids once they return to their vacation rentals. There are plenty of Lake Tahoe hotels that feature activities and amenities to keep the kids entertained even after the sun has set. The kids can keep swimming, playing, and exploring even once they're back at the hotel.
TahoesBest.com has therefore revealed three hotels that are great options for the entire family for a vacation at Lake Tahoe.
This Tahoe resort offers something for the whole family. Dad can go off and practice his swings at the resort's golf course while Mom can spoil herself to an afternoon at the on-site spa. As for the kids, they won't even notice Mom and Dad are gone because they'll be too busy swimming at the pool or scaling the hotel's rock climbing wall. They can also join in on the fun at the Mountain Buddies program, which is a kids-only camp with supervisors who invite the children on exciting adventures such as bike trips to Squaw Valley and nature hikes.
Best Western Station House Inn
Families don't have to spend a fortune to stay at a family-fun hotel in Tahoe. Best Western Station House Inn in South Lake Tahoe is an affordable option with amenities that will keep the kids entertained when they're not out boating or biking.
This budget-friendly hotel includes an outdoor pool where the kids can splash around and have a good time while the parents can kick back, relax, and even order poolside service. The affordable accommodation also features private beach access along with playground swings for the kids to burn off all their pent up energy from traveling. And for those families who don't feel like venturing outside of the hotel for dinner, guests can eat at the on-site restaurant complete with a kids menu, so everyone can find a tasty meal to enjoy.
Rent a cabin for the week in Lake Tahoe, and it'll be a vacation the kids won't soon forget. The Camp Richardson cabins don't have televisions, so the children can spend all day long playing outside and exploring the splendid scenery. Don't worry, they won't get bored though because guests have access to all of the on-site amenities such as the private beachfront access, marina, and the horse stables. Treat the kids to a horseback riding trip or rent a boat out on the water for the day before returning to the cozy cabin.
About TahoesBest.com:
Lake Tahoe is known for outdoor adventures, pristine waters and one of the best wedding destinations in the country. TahoesBest.com is the authority on what to do, where to stay, weather updates and all the best upcoming things to do in Lake Tahoe for outdoor enthusiasts. Use Tahoesbest.com to find information, reviews and deals on all things Lake Tahoe from concerts to vacation rentals. Chloe Mulliner, editor of TahoesBest.com, can help travelers find all the best things to do, places to stay and deals to take advantage of on their next trip.