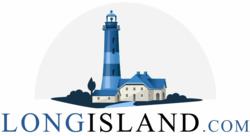 With more locals turning to LongIsland.com than ever before for information about local businesses, expansions and updates have been made to the already thorough Business Directory.
Kings Park, NY (PRWEB) June 28, 2013
With thousands of locals turning to LongIsland.com each day to find out about local businesses and establishments, it became clear to the Long Island Media team that expanding the already robust Business Directory was the next logical update for the site. Since its relaunch in early 2012, LongIsland.com has been updated and expanded numerous times, and this latest set of updates is focused on helping locals connect with the Long Island businesses they're looking for.
The LongIsland.com Business Directory contains hundreds of local businesses featured in dozens of different categories, conveniently organized by business type. Featuring information on everything from home improvement to taxi services and everything in between, the Directory is regularly accessed by thousands of locals looking to find out more about businesses and professional services on Long Island. In an effort to make this process even more simple for locals, LongIsland.com has added a variety of new business categories, such as Catering Halls and Airport Transportation, which have proven to be popular searches on the site since the relaunch. The addition of new hyper-specific categories will enable locals to find what they're looking for with greater ease – a benefit for site users, and the businesses advertising on LongIsland.com.
Since 1996, LongIsland.com has been the go-to resource for locals looking to find out more about businesses and local establishments in Nassau and Suffolk, and businesses have been utilizing the site to connect with targeted audiences. The addition of new business categories will allow Long Island businesses to better reach their target markets, and allow locals to find the services and stores they're looking for with more ease. The Business Directory is visited daily by thousands of locals, and the section's popularity is sure to increase with these recent updates.
LongIsland.com is an ever-growing local resource for Long Islanders, providing vital information about local businesses in Nassau and Suffolk Counties. The site's commitment to improving and expanding its resources is why its popularity continues to grow with locals and business owners alike.