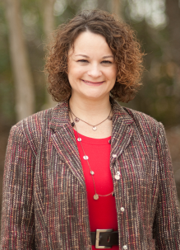 This networking organization was the very first of its kind for women in Lafayette, LA.
Lafayette, LA (PRWEB) June 19, 2013
Bizzuka, Louisiana's foremost provider of websites and web-based communications solutions, is pleased to announce the election of staff member Rodlyn Cochran as President of the Lafayette-based Connections Professional Women's Networking Organization.
As a Business Development Executive serving the Lafayette area, Rodlyn has fostered relationships between Bizzuka and several prominent companies in Lafayette and throughout the state. Responsible for over $500,000 in cumulative sales since January 2011, she has proven instrumental in Bizzuka's consistent growth and repeat inclusions in the Inc. 5000.
Rodlyn has been a member of Connections for six years and has seen the group's membership and influence in Acadiana grow. "I am honored to be the newly elected President of Connections Professional Women's Networking," said Cochran. "Founded in 1985, this networking organization was the first of its kind for women in Lafayette, LA. As a network of career oriented women, we meet to learn about one another's experiences, encourage professional growth, provide support, and promote educational formats to enhance opportunities for all women in attendance."
Connections awards a University of Louisiana at Lafayette scholarship to a woman aged 25 or older—either one either returning to college for a career change, or a mature first-time student. Additionally, Connections recognizes women in the Acadiana area who represent the epitome of professional accomplishment and achievement with a Career Achievement Award.
Connections meets on the first Friday of every month at the Petroleum Club in Lafayette and welcomes all career-oriented women. The group's next networking luncheon takes place on July 12, 2013. More information can be found on their Facebook page.
About Bizzuka
Bizzuka is the largest provider of websites in Louisiana, with over 800 active clients. The company's premier product, OnDeCC, (On Demand Content and Components), is a powerful, web-based content management system that gives small to medium-sized companies affordable access to the sophisticated features and capabilities of systems utilized by Fortune 500 companies. Additionally, the company creates mobile websites and mobile applications that help companies communicate more efficiently with their employees, prospects and customers.
For more information about Bizzuka, please visit the Website: http://www.bizzuka.com, or contact Nick Mouledous at 337-216-4423, x170.