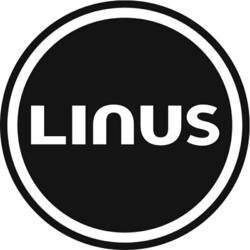 Bohemia, NY (PRWEB) June 18, 2013
On June 18, city bike designer Linus Bike commends five Oceanside police officers who are cycling 3,000 miles across country in the Race Across America bicycling event.
According to an article on utsandiego.com, five police officers from the Oceanside Police Department, located in Southern California, are competing as "Team Oceanside" in the annual cross-country bicycling event Race Across America. The officers leave from Oceanside Pier and will end the race 3,000 miles away in Annapolis, Maryland.
The annual Race Across America bicycling event draws cyclists from 20 different countries, comprising more than 50 teams and about 40 solo cyclists each year. The race executive director Rick Boethling says most of the cyclists participating in the event the use the race as a way to raise money for different charities. Team Oceanside hopes to raise approximately $5,000 for the National Multiple Sclerosis Society. One team member, Officer Steve Peppard, decided to recruit fellow officers to create a team for the race because his mother-in-law has been diagnosed with MS and he lost an uncle to it a few years back.
Jason Latty, a representative of Linus Bike, a city bikes designer, believes that Team Oceanside is a great example of using the sport of cycling as a means of awareness. "The officers on Team Oceanside are able to create mass awareness about MS in order to raise money for the National Multiple Sclerosis Society by cycling in this event. Also, it doesn't hurt that these guys are getting an incredible amount of physical fitness while doing so. Linus Bike wishes them the best of luck and wants them to know that we think what they're doing is inspiring."
Linus Bike is a California-based bicycle manufacturer that specializes in creating vintage style city bikes and commuter bikes. Not simply a bicycle company, Linus Bike sells a complete line of accessories for the environmentally conscious and for those who have a fondness for European style bicycles and the great tradition of European cycling.