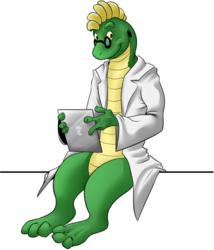 Any time biotech firms start talking innovation, that usually means a chance for qualified job seekers to find high-paying positions with new companies seeking new ideas,
Seattle, WA (PRWEB) June 18, 2013
Though health care jobs continued to be added in May -- 11,000, according to the U.S. Bureau of Labor Statistics -- the increase was far below the calendar year's average increase of 24,000 per month. Most new health care jobs were added in home health care and outpatient care, while the hospital sector saw a loss of 6,000 jobs. Overall, the U.S. unemployment rate stayed flat at 7.6 percent. Global outplacement consultancy firm Challenger, Gray & Christmas reported that a total of just over 36,000 job cuts were planned for April, more than 40 percent less than similar announcements made a year ago.
While some layoffs in pharmaceuticals have occurred in the U.S. in the past month, the biggest news seems to be coming from non-American locations. Pharmaxis Ltd, an Australian company who makes drugs to combat chronic illnesses, is cutting 30 percent of its workforce (reuters.com, 5/27/13), and the Australian branch of GlaxoSmithKline is closing a tablet-packaging facility that will see 120 jobs eliminated (theaustralian.com.au, 5/22/13). Meanwhile, in France, Sanofi is engaged in a cost-cutting measure, phasing out more than 100 jobs but not planning any active layoffs in the process (bloomberg.com, 5/17/13).
U.S. employees were not shielded from major layoff announcements in May, though. Indian pharmaceutical corporation Ranbaxy, who has come under fire in the past in the U.S. for manufacturing issues, is considering eliminating about a third of its global sales force jobs -- almost 5,000 positions, and, according to rediff.com (5/23/13), a majority of them will be in the U.S. Medtronics also made cuts in May, specifically in their spinal division; 230 people were affected (startribune.com, 5/2/13).
There was some good news, though, as Merck Serono, currently undergoing restructuring and closing a major office in Geneva, Switzerland, is exploring new locations in the U.S., including in the greater Boston area, which could lead to new biotechnology jobs in that area (bostonglobe.com, 5/24/13). "Any time biotech firms start talking innovation, that usually means a chance for qualified job seekers to find high-paying positions with new companies seeking new ideas," said John Burkhardt, managing director of MedZilla.com, the internet's most established source for health care, biotechnology, and pharmaceutical job postings. "It may take some time for these jobs to develop, which doesn't help in the short term, but any innovations that can lead to devices or drugs that can save lives are worth exploring. Companies making inroads into new territories often leads to those types of explorations."
MedZilla reported that, on a state-by-state basis, most locations were flat in terms of jobs posted by companies. No state saw more than a one-percent swing in either direction from April to May. The actual positions, though, mostly shrank, with only health care IT seeing positive growth, and even then it too was under one percent. However, the real change was in companies actively seeking qualified employees. Firms in New Jersey increased their candidate searches by almost 12 percent, Wisconsin firms by 7.5 percent, and Colorado and Illinois firms by more than three percent. Firms sought more sales representatives, growing their search activities by more than nine percent, with specialty fields such as Neurology, Psychology, and Urology expanding searches by an average of 5.5 percent in May.
"The numbers tell us that, while more jobs aren't being posted, companies still need qualified applicants," said Del Johnston, MedZilla's manager of client relations. "This reinforces our position that, while applying for jobs is all well and good, it's important to maintain strong profiles in niche job boards such as MedZilla, as well as on larger sites. It's better to be the candidate who's ready to be contacted than the one who just sends out resume after resume, and the more places you can be found, the better off you'll be."