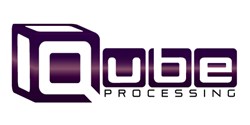 "We are looking for the best sales professionals and what better place to start looking than with our very own recruits." - Matt Kelty, National Sales Manager for Qube
Addison, TX (PRWEB) June 18, 2013
Known to the small business community as offering the latest and greatest in payment technology, Qube Processing has made its mark with its unique name and business model. In an effort to meet Qube's demanding growth, while also maintaining an integrity-driven sales force, Qube Processing is announcing a lucrative incentive offered to all current sales representatives to earn even more money by referring qualified candidates. By using these referrals as a primary source for growth, Qube hopes to continue to develop what they feel is one of the fastest growing sales force in the industry.
As part of a campaign for business growth, Qube Processing has decided to launch a new project directed toward existing outside sales representatives to refer qualified candidates for the same position. The sales reps are then awarded an extra bonus if their candidates stay on the team for a set amount of time.
Matt Kelty, Qube Processing National Sales Manager says, "This program is a great start for the summer and to get the Qube brand out there. We are looking for the best sales professionals and what better place to start looking than with our very own recruits." For more information on the outside sales representative position with Qube Processing, please visit Qube's website, http://qubepro.com/career-opportunities/.
About Qube Processing
Located in Dallas, Texas Qube Processing is quickly becoming a staple name in small businesses throughout the United States. With a background of more than a century combined payment industry experience, Qube Processing's executive management team has one mission: to empower merchants by providing world class service, as well as, cutting edge payment solutions and technologies for revenue and small business growth. Qube Processing has payment experts nationwide ready to meet with new merchants, starting with a no-cost consultation. Qube Processing offers a wide selection of point-of-sale systems tailored to each merchants' needs from the traditional countertop terminal, the most secure cash register on the market, payments for Smartphone such as IPhone and IPad, and the latest Android tablet to accept payments virtually anywhere. Learn more at http://www.qubepro.com, http://www.facebook.com/QubeProcessing, http://www.twitter.com/QubePro or call toll-free at 866-428-8908.