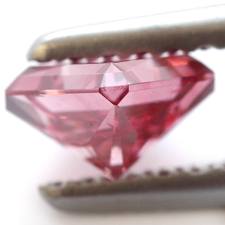 "For every 10,000 carats of white or colorless diamonds mined, just one carat of colored diamonds are found. Therefore, these gems tend to rise more quickly in value."

- Forbes
Palm Beach, Florida (PRWEB) June 18, 2013
Diamante Atelier is hosting a private preview and sale of Argyle pink diamonds from Thursday, June 27th to Saturday, June 29th. The three-day event is designed specifically for investors and collectors who are looking for an opportunity to purchase extremely rare Argyle pink diamonds. The event is not open to dealers.
The Argyle Diamond Mine, located in the West Kimberley region of Northern Australia, is the world's primary source of natural pink diamonds. These pink diamonds make up less than one percent of the world's diamond supply.
An entire year's worth of Argyle pink diamonds larger than half a carat can fit in the palm of your hand. Even more rare is the violet diamond, whose yearly supply would barely fill a teaspoon.
The Argyle mine is scheduled to close in 2018, cutting off the world's only consistent supply of natural pink diamonds forever with nothing to replace it. The demand for these rare diamonds greatly outweighs the supply that the earth has provided.
The value of these stones has continually increased and attracts investors worldwide. Once the supply has been cut off, the value will soar.
Argyle's best diamonds are a collection called the "Tender". This collection is revealed once a year at private showings held around the world. Prospective buyers place sealed bids on stones in the collection. One must be personally selected to receive an invitation to the annual Argyle Pink Diamonds Tender.
Among the stones available at the event, Diamante will have an Argyle Tender stone available for purchase. This opportunity to personally own a stone of such rarity is both peculiar and advantageous.
Diamante Atelier specializes in investment-grade fancy colored diamonds. These hard assets have shown a continual increase in value due to their rarity. Diamante is presenting this investment opportunity as an avenue for investors to multiply their wealth.
For more information about the event, please visit DiamanteAtelier.com.