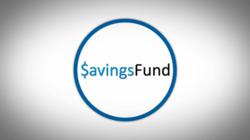 Our friends and family enjoy giving our children money for their futures. They feel their gifts are going toward something with long term benefits for our children.
Torrance, CA (PRWEB) June 19, 2013
SavingsFund enables parents looking to save money for their chilren's futures to create pages about their children's long-term financial goals, through which friends and family can contribute.
What Is SavingsFund?
Saving enough money for a child's future is difficult these days with the rising costs of college and living expenses. Every parent wants to secure their children's future without taking on thousands in debt. But when household income is tied up in every day living expenses, it's tough to build up significant savings.
SavingsFund understands this difficulty and has come up with a solution – crowdfunded savings accounts through a safe and convenient online platform where friends and family can give money to the children they love, for their future needs, instead of buying them the latest toy or gadget from the local box store. Birthday and holiday gifts just got that much easier, and more long-lasting.
How Does It Work?
SavingsFund was developed by the National Financial Educators Council (NFEC) to help families maintain financial security for their children's futures. The platform is easy to use for anyone looking to begin saving or giving money to make an impact on the futures of loved ones. Any parent who wishes to save for their child's future endeavors can come to http://www.savingsfund.com and create a new user profile where they can specify their child's name and information and give a description of the fund they wish to save money for. An exemplary description may be along the lines of: "Help Johnny save money to attend college and graduate debt-free." Once the parent has finished creating the fund, they will be directed to multiple social media sharing links to share the fund amongst friends and family.
SavingsFund's unique interactive platform allows users and their contributors to track funds and watch them grow over the years. SavingsFund also allows parents to set up more than one fund – say for different children or to even have multiple funds for one child. By simply navigating to a friend or family member's profile, contributors will be able to view all available funds and contribute to as many as they like.
Is It Safe and Secure?
Parents control who sees their profile. For the users' safety, SavingsFund will not publicly display fund lists on the site. SavingsFund is intended to be 100% private, only for the use of close individuals who wish to help loved ones and their children. When parents share a link via email, it leads directly and exclusively to their fund which only they can choose to send out to family and friends in order to receive contributions for their child's future. The gifts that children receive will be securely processed through PayPal and will be accessible to parents at any point in time for their tracking convenience.
Parents can get started on their children's savings by creating an account today.
About the Technology:
SavingsFund's unique and customizable crowdfunding platform is developed by EnderTech, a team of experienced web designers and developers. Visit their crowdfunding developer page to learn more about creating a professional website that will fulfill any crowdfunding design vision.