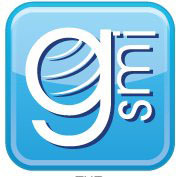 The GRC Chicago will offer 4 new session tracks: (1) Corporate Governance; (2) IT/Data Security, (3) Audit Management; and (4) Enterprise Risk Management (ERM)
Chicago, IL (PRWEB) June 18, 2013
GSMI is pleased to announce the GRC Summit is returning to Chicago this September 24-26, 2013 at the Hard Rock Hotel.
For over five years, GSMI has brought together risk, technology and audit professionals to maximize GRC strategies and management. In its 9th installment, The GRC summit provides risk, governance, and audit executives a platform to share ideas, learn from peers and improve upon existing methodologies that have been created to support the people, process and technologies of their organizations.
At the GRC Summit, you'll gain new skills and discover how to employ smarter technology and risk strategies to overcome GRC challenges.
The GRC Chicago will offer 4 new session tracks: (1) Corporate Governance; (2) IT/Data Security, (3) Audit Management; and (4) Enterprise Risk Management (ERM). With four pre-summit workshops and nearly 25 learning sessions, the three-day summit covers numerous GRC topics including corporate case study presentations:

Role of Committees in Ensuring Effective Board Governance: Case Study of the Girl Scouts of Greater Chicago
Aligning GRC for Business Value: From Strategy to Operation: Case Study of Lockheed Martin Corp.
Increasing Accountability for Improved Centralized Financial Transparency: Case Study FMC Corporate Controllers
IT Change Management and Compliance: Finding Balance in a Rapidly Changing World: Case Study of Blue Cross & Blue Shield
Tools to Help Employers Understand Risk: A Case Study of Paychex
For more information please visit http://www.thegrcsummit.com. Early bird discounts are available before June 28th.
Twitter: @gsmionline
Facebook: Facebook.com/gsmiweb
Event Hashtag: #GRCSummit
Join the conversation with our LinkedIn Group:
http://www.linkedin.com/groups?gid=4242188&trk=myg_ugrp_ovr
GSMI is a leader in the industry of executive education, creating conferences, summits, workshops and training sessions that combine rich learning environments with the opportunity to network with today's most relevant thought leaders, speakers and practitioners. GSMI's annual events have reached 70% of the Fortune 500 companies, in over 30 countries, covering topics that today's leaders find most challenging and inspiring.