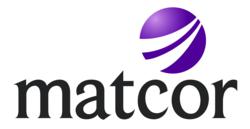 Chalfont, PA (PRWEB) June 18, 2013
MATCOR, Inc., the trusted full-service provider of proprietary cathodic protection products, systems, and corrosion engineering solutions, today announced the appointment of Douglas A. Fastuca as President effective immediately.
"We welcome Doug's experience and leadership to the MATCOR team," said William Schutt, MATCOR's chairman. "Doug will be responsible for all operations of MATCOR and its subsidiaries throughout the United States and Canada," continued Schutt.
"MATCOR is at the forefront of the Cathodic Protection business," stated Fastuca. He continued, "I am excited to be a part of MATCOR's dynamic growth, innovation and development of MATCOR's domestic, Canadian and International Business."
Mr. Fastuca joins MATCOR after a successful career as CEO, and SVP of corporate development and principal of several International companies, including those in the metallurgical field, finance, private equity, and major publicly traded companies. Mr. Fastuca brings extensive experience with domestic and international business development.
Mr. Fastuca is a cum laude graduate of Bucknell University and earned an MBA from Harvard Business School.
About MATCOR
MATCOR is a leading provider of ISO 9001:2008-certified cathodic protection products. Learn more about our services and cathodic protection installation that carry a 10-year guarantee. MATCOR offers the latest insights on anodes for cathodic protection, cathodic protection equipment and more.