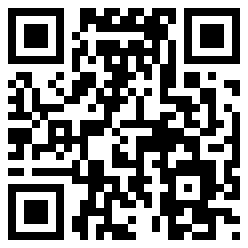 New York, NY (PRWEB) June 17, 2013
"Do you think you and others are safe behind the wheel if you are texting, emailing or using your phone even with a hands free kit? Think again," cautions Dr. Bonnie Weil who warns it is just as dangerous as not using a hands free kit. "This is a mental distraction for those of you using Facebook, texting, emailing etc."
It takes the driver away from important driving abilities and alters their reflexes that distract the brain, according to a study recently reported by USA Today (http://alturl.com/avqxi). The AAA Foundation for Traffic Safety says workload and technology distractions increase reaction and reflex time slows. "What does that mean?" says Dr. Bonnie. This means your brain function is compromised and can slow your reaction time. This is even more so for teens whose brain (thus judgment) is not completely formed yet. So drivers are not looking at the road with peripheral vision and are missing warnings and visual clues researchers say. This includes the potential of missing stop signs, people crossing, motorcycles or people on bikes. In the past what was measured by surveys was manual and visual impact from texting etc. This study measured the serious impact of mental distraction and cognitive driving. "Texting using voice activated apps are just as dangerous as hand held texting."
"Car manufacturers beware," says Dr. Bonnie. "Please use safety first before offering "Unlimited" sexy extras to enhance marketing, especially for the teen drivers that are impressionable and vulnerable. I believe that car manufactures and tech experts should pay attention to the connection between mental distraction and new technology." These are not a great combination for safety amongst drivers. "With a little thought you can have it all," says Dr. Bonnie, "just not while you are driving." Dr. Bonnie feels a mechanism should be put in cars that allow texting, calling and emailing only when the car is pulled over. Sort of in comparison to the alcohol breathing machine that won't allow a vehicle to start if a driver is intoxicated. The car should not run if a person is texting etc. "This could save many lives!"
Dr. Bonnie Eaker Weil has over 25 years of experience as a counselor and therapist, and specializes in issues related to dating, marriage, divorce, and infidelity. She has appeared on The Today Show, The Oprah Winfrey Show, The View, and Good Morning America. She's also been quoted many times in publications such as USA Today, Redbook, The New York Times, and Cosmopolitan, and has authored books about relationships including Make Up, Don't Break Up; Financial Infidelity; and Adultery: The Forgivable Sin, which was turned into the Lifetime movie Silence of Adultery.
Dr. Bonnie Weil has launched her first Educational Course on Keys to a Successful Relationship and Marriage. Read more and register here: https://www.ed2go.com/classes/Enrollment/Enroll.aspx?ProductId=5140.