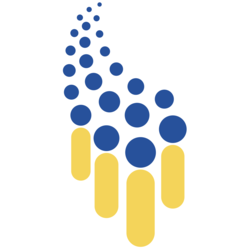 Marina del Rey, CA (PRWEB) June 18, 2013
The Human Capital Management Institute (HCMI), an industry leader in advanced workforce analytics solutions and predictive human capital management metrics, will be hosting an exclusive training session – "Workforce Productivity Training – Analyzing Your Most Important Asset: Human Capital" on July 16 & 17 in Denver, Colorado. This training is an intensive 2-day workshop custom built for companies looking to improve and quantify their workforce productivity initiatives.
For the past 3 years, HCMI has been delivering cutting-edge human capital solutions for leading companies all over the world. Mixing a unique blend of experience and advanced statistical analysis, HCMI brings a wealth of real-world applications to the table that attendees can immediately implement at their companies to drive value.
Building on their popular training portfolio which includes workforce analytics and planning, HMCI's new workforce productivity training takes both of these concepts to a new level where the rubber meets the road in the realm of predictive analytics and hard-driving human capital metrics.
Key questions answered in this training include:
1. Can we model our workforce to optimize for productivity and profitability?
2. Is workforce productivity increasing, decreasing or static? How are we performing versus peers?
3. What is the average time-to-full-productivity for new hires and for new hires in critical roles?
4. Are we losing the right people (low performers) or the wrong people (high performers or critical roles and skills)?
5. What is the statistical link between training and firm profitability?
6. Where will investments in training have the biggest affect on productivity and profitability?
7. Is there a link between employee engagement, customer satisfaction and increased revenue and profits? If so, what are the value drivers?
HCMI offers a variety of educational materials and training resources for professionals in workforce management and human resources. For more information on programs, dates and locations, visit HMCI Human Capital Training for more dates and locations.