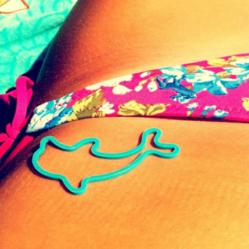 there is an epidemic of vitamin D deficiency
(PRWEB) June 17, 2013
Tanaholics.com shares how the sun and vitamin D is crucial to a healthy immune system, cells, and bones.
In Australia, for the past 20 years there has been a national campaign of 'Slip, Slop, Slap': slip on a shirt, slop on sunscreen, and slap on a hat. This has been used as a way of avoiding exposure to sunshine, such as tanning, due to studies that showed a link between cancer and the ultra violet spectrum of sunlight.
However, while there is a link between UV rays and skin cancer, this occurrence has more to do with getting no sunshine all week and then getting badly sunburned on the weekend, for example. We have evolved as 'naked apes' and thus have evolved to be outside and exposed to sunlight on a daily basis. Thus, it is natural that sunshine plays an important part in the function of our bodies.
After 20 years practicing 'Slip, Slop, Slap," experts now acknowledge that there is an epidemic of vitamin D deficiency that is causing all sorts of health problems. Vitamin D is produced by sunshine on the skin, and therefore sun exposure is necessary to achieve this.
Further, the toxic chemicals in sunscreen are now found in most Australians, including mothers' breast milk, with unknown consequences for our future health. The solution is moderation. Daily exposure to sun is necessary for good health, and this case study is just one of many examples of how we can be sensibly guided by these principles of evolution and ecology in holistic living.
To learn more visit http://www.tanaholics.com, Tanaholics.com can also be reached via email at admin(at)tanaholics(dot)com.