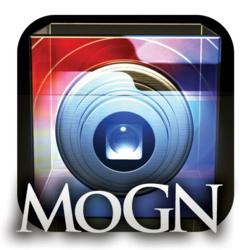 Mobile News...Global Views
Cardiff By The Sea, CA (PRWEB) June 19, 2013
Mobile Generated News, a "White Label" Mobile App that allows Local Television Stations to customize with their own brand, has been released to a select group of TV stations nationwide for Beta testing. The App allows one local TV station in every U.S. market to collect news videos and photos captured by Citizen Journalists.
Mobile Generated News is the latest syndicated product from MGN Online (http://www.mgnonline.com), America's premier distributor of Still and Animated News Graphics serving more than 600 U.S. television stations and other media outlets. The announcement was made today by Gill Davis, CEO of MGN Online and Jeff Wald, Executive Director of Mobile Generated News.
"We are very excited about the release of Mobile Generated News," said Davis. "This one of a kind Mobile App will allow Citizen Journalists (CJ's) the ability to become a part of their local news team. Finally a simple way to capture, manage and display UGC (User Generated Content)."
The MoGN App will simplify and streamline the ability for news outlets to gain access to news video quickly and easily from smartphones and/or tablets. More than ever, people with iPhones, iPads or Android devices find themselves in the middle of newsworthy events and this App will make the process of getting stories to news outlets seamless. An Android version is in production and will be released in Q3 2013.
The news video and photos uploaded through the MoGN App will be vetted by professional journalists, guaranteeing that the material will be authenticated and verified.
This new service will be available exclusively to one TV station in every market giving them a distinct advantage and access to original MoGN content around the clock.
About MGN Online
America's premier resource for still and animated graphics, MGN Online has a wide-ranging client roster of affiliates extending across television, online and print media. MGN Online serves newscasts, webcasts, newspapers, web radio and other news and information services 24/7 through its innovative content creation, storage and distribution facilities. MGN Online is a division of Multimedia Graphic Network Inc., founded in 1982 and based in Cardiff by the Sea, California.