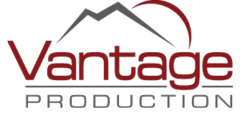 As opposed to traditional vendors, our goal is to empower lenders; to provide them flexible cost-effective technology and content that allows them to differentiate and distinguish themselves from competition, not just be 'me too.'
Holmdel, NJ (PRWEB) June 19, 2013
Vantage Production, LLC today announced that Guild Mortgage Company has purchased multiple modules of the company's recently launched Vantage Integrated Production (VIP) service, including Vantage Marketing℠, Vantage Content Library℠ and Mortgage Market Guide℠. One of the nation's leading mortgage lenders, Guild's loan volume exceeded six billion dollars last year.
"Vantage Marketing is the only solution that can provide Guild with complete control over the development and distribution of its marketing collateral, while at the same time enabling us to manage our corporate brand and regulatory compliance risk," said Barry Horn, National Sales Manager of Guild Mortgage Company. "Vantage Production is unique to the mortgage industry as it accomplishes both of these goals."
Vantage Marketing is just one solution within Vantage Production's new VIP service. Developed exclusively for the mortgage industry, the VIP service allows lenders to meet the twin challenges of driving revenue while minimizing the risks of non-compliance and brand mismanagement. Built on a common database that integrates data from across the lender's internal systems, VIP provides an unrivaled customer relationship management platform coupled with industry-leading services for proposal development, presentation and marketing.
"While Vantage Marketing allows us to develop our own marketing collateral, there are areas where it just makes sense for Guild to take advantage of what Vantage Production has already created," continued Mr. Horn. "The Vantage Content Library gives us literally hundreds of marketing pieces to use, edit and republish. Plus, there is a stream of continuously produced, fresh content to pull from when we need it."
Vantage Production is also the publisher of Mortgage Market Guide, the largest and most comprehensive sales preparation service in the industry. "To be professionally prepared each day, loan originators need more than what traditional rate services offer. Mortgage Market Guide's staff and industry experts go much further, providing us with insight and analysis of the entire financial industry and the very latest in sales best practices," said Tony Fernandez, a Product Specialist at Guild Mortgage. "It assures that our loan originators are as prepared as possible to demonstrate their professionalism and expertise every day to our prospects and customers," adds Mr. Fernandez.
"Our new VIP service is the result of a multi-year, multi-million dollar investment Vantage Production undertook to develop a production platform that would allow lenders to take control of their risk while simultaneously accelerating growth," said Paul Zoukis CEO, Vantage Production. "As opposed to traditional vendors, our goal is to empower lenders; to provide them flexible cost-effective technology and content that allows them to differentiate and distinguish themselves from competition, not just be 'me too.'"
To learn more about Vantage Integrated Production, call (800) 963-1900 or visit http://www.VantageProduction.com.
ABOUT VANTAGE INTEGRATED PRODUCTION
The result of an eighteen month, multi-million dollar development effort, Vantage Integrated Production (VIP) comprehensively addresses the needs of lenders to increase production, attract and retain critical personnel, while minimizing the risks of a highly charged regulatory environment. Driven "real-time" by the lender's own data, VIP integrates the best in sales force automation, content development and management, automated marketing and content, customer-centric proposal development and presentation, e-professional development and unrivaled market information, analysis and commentary on a single user-friendly dashboard. In parallel, all sales and marketing activities are captured, archived and made ready for audit providing "non-intrusive" compliance.
ABOUT VANTAGE PRODUCTION, LLC
Vantage Production, LLC is the premier provider of content and services supporting the marketing and sales of mortgages and the professional development of production personnel. With solutions tailored to fit the requirements of both individuals and enterprises, Vantage Production provides production support for more than 400 leading lenders and tens of thousands of individual subscribers. For more information, visit http://www.VantageProduction.com.
ABOUT GUILD MORTGAGE COMPANY
Guild Mortgage Co. was founded in 1960 as a home financing company for American Housing Guild in San Diego. Guild broadened its range of services in 1972 by including resale mortgage financing. After decades of successful innovation and growth, Guild Mortgage Co. is now a nationally recognized mortgage banking company with more than 80 branch offices in 16 states. It will generate an estimated loan volume of $6 billion and servicing volume of $10 billion in 2012. (Equal Housing Lender. Company NMLS #3274)