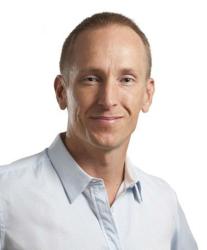 Coca Cola keeps branding, such as their logo or name, to an absolute minimum and prevents fans getting that 'in your face' feeling.
(PRWEB) June 19, 2013
By studying one of the most successful Facebook brands of all time Gollan has outlined a set of successful strategies in his article What We Can Learn From one of the Best Facebook Pages: A Case Study.
The inspirational brand Gollan refers to is the multi-national Coca Cola who, last time he checked, had an impressive 62 million followers (and rising).
The brand featured at number ten in Inside Facebook's 25 Top Facebook Pages earlier this year. The Facebook data tracking publication ranked the brand highly because of the sheer number of fans and visitors it receives on a daily basis (around 900 thousand Facebook fans 'talk about' Coca Cola's posts on what has become a daily basis).
The reason the page has become so successful, says Gollan, is the absence of advertising and blatant sales techniques which he himself believes only serves to bore and ostracise page visitors. Conversely, the Coca Cola Facebook page boasts plenty of colourful photos and videos while, at the same time, inviting fans to engage with them through asking direct questions.
Run by two genuine Coke fans together with a couple of the company's executives, the page has been around for just three years. After closely analysing its posting and other editorial content over a three month period (January to March 2013) Gollan reckons he can show companies how to put some fizz into Facebook via Coca Cola. In terms of posting the huge US brand will:

Update their Facebook page no more than once a day
Put posts up around 1.30pm weekdays, 9am on Saturdays and 8am on Sunday
Expect around 700 posts to be put up by fans on a daily basis
Reply to one in every 10 posts
When it comes to the type of posts Coca Cola uploads onto their Facebook page it varies between questions related to their brand and products, contests and promotions, holiday greetings and the promotion of a particular charity or cause the brand has become closely aligned to. There's also the odd post devoted to testimonials.
By far the most popular posts (in terms of Facebook 'likes') Gollan notes, were of the charity promoting variety such as WWF and their polar bear campaign, while posts relating to products received the most comments from fans.
Gollan adds: "Another interesting strategy Coca Cola uses on their Facebook page is to keep branding, such as their logo or name, to an absolute minimum so that the reader doesn't get that 'in your face' feeling all the time when on the page.
"Instead he or she can enjoy Coca Cola's Facebook input fully, finding just a small 'bottle top' shaped logo or Coke name badge discreetly placed in photographs. Interestingly the logo appears whether there is a coke reference or not."
In summary then Gollan reckons the main points from studying the giant brand's Facebook technique is to minimise selling and blatant advertising, include bright and fun photographs with as many posts as possible, make an effort to reply to posts and brand every single image that appears on the company page.
Other strategies include posting the odd random comment or observation completely unrelated to the brand and to keep those posts to a maximum two a day – preferably one.
To discover more social media marketing tips and guidance on boosting your business success in general, take a look at Gollan's coaching website at http://www.caseygollan.com.au