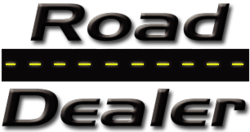 Chicago, Illinois (PRWEB) June 18, 2013
RoadDealer.com, a unique online platform that affords auto dealerships the ability to buy, sell, and trade aged and wholesale vehicles between dealerships, is excited to announce two new partnerships. Recently, CATA (Chicago Auto Trade Association) and ADAMM (Auto Dealers Association of Mega Milwaukee) chose to make RoadDealer.com their exclusive auction alternative partner.
Through its members only website, RoadDealer.com's database of inventory hold over 17,000 vehicles ready for dealerships to buy from fellow dealerships, creating an online community of dealers, opposed to utilizing auctions. RoadDealer.com's exclusive platform eliminates auction fees and replaces with one low monthly fee.
"RoadDealer.com looks forward to building long lasting relationships with ADAMM, CATA and their dealers, and growing with them in the years to come," RoadDealer.com President Jim Battista said.
With the addition of ADAMM and CATA, RoadDealer.com has expanded its ability to solve inventory problems that many dealerships experience.
Jim Battista, president of RoadDealer.com said, "This program was developed through personal experience of purchasing inventory for nine years. The impact of traditional auction fees and transportation expenses motivated me to create a more efficient solution. RoadDealer.com has proven to be an ideal way to move inventory. Dealerships will find vehicles serviced and ready to move off the lot, while building great relationships with other dealers along the way."
ADAMM President, Jim Tolkan and CATA president Dave Sloan share Battista's passion.
"ADAMM partnered with RoadDealer.com because it provides an excellent service to our members. RoadDealer.com's dealer only used vehicle listing service provides an excellent tool to sell inventory," President of ADAMM Jim Tolkan said.
Dave Sloan, president of the Chicago Auto Trade Association likes the idea of helping dealers find the right vehicles for their customers.
"The CATA has always wanted to offer members a dealer-to-dealer auction site and RoadDealer.com provides just that," said Sloan. "It's something that is certain to save our members money and time."
For more information about RoadDealer.com and how it makes buying and selling used cars, visit http://www.roaddealer.com.