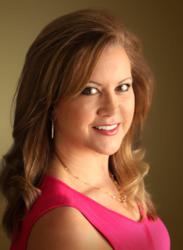 I believe the key to our success is the same advice we give clients: focus on building a brand and clients will find you.
Greenwood Village, CO (PRWEB) June 19, 2013
Colorado-based brand consultancy firm, LIDA360, LLC, celebrates its 5 year anniversary this month. The firm provides an innovative process for reputation management, corporate and executive (personal) branding and serves clients around the world. Using 25+ years of brand development experience and expertise, LIDA360 applies an intuitive methodology for uncovering a client's core value, developing a target audience persona, and creating a unique marketing strategy that is both groundbreaking and sustainable.
"I am proud that we have created a niche in offering unique services, resources and programs that elevate our clients' position in the marketplace," notes Lida Citroen, founder and principal of LIDA360. "We have used the tools we teach to build our own reputation as an international expert in building effective and impactful business and personal brands."
LIDA360 began in 2008, with no client base. In year two, the firm had grown beyond Colorado to serve clients nationally in industries such as education technology, financial services, and supply chain management. At year five, LIDA360 serves clients from Colorado to Canada, from Alabama to Australia, from Detroit to Dubai and beyond. The firm's clients are leading corporations, CEOs and senior executives of global companies, and thought leaders in their industries. They hire LIDA360 to proactively bring their values, passions and expertise in line with their public reputation.
The author of the best-selling book, "Reputation 360: Creating power through personal branding," (Palisades Publishing, 2011), Citroen is widely recognized as an expert in reputation management and personal branding by leading media, having been featured in outlets including Fortune Magazine, Kiplinger's Personal Finance, ICOSA Magazine and KUSA news.
Citroen is passionate about bringing the firm's talents and resources to serve US military veterans returning from service. She works with numerous national, private, and government entities to teach personal branding skills to veterans.
"In the next five years, we look forward to growing our impact on the global marketplace and serving clients with innovative products, resources and services that make reputation management more of a mainstay part of the marketing suite," adds Citroen.
About LIDA360
LIDA360 is a brand consultancy firm, based in Colorado. Principal Lida Citroën is an international branding and reputation management expert who designs and enhances the identities of companies, executives and individuals globally. Lida practices an integrated approach to branding, marketing and communications that enhances the total customer experience and reduces the investment for success.
The author of the book, "Reputation 360: Creating power through personal branding," (Palisades Publishing, 2011), Lida is an accomplished speaker who engages audiences with her empowering message about managing your personal brand and reputation. Lida presents programs for corporations, conventions and non-profit organizations around the U.S. She can be reached at 800-314-5060 or http://www.LIDA360.com.