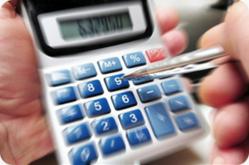 We identified back in 2011, from the Federal Government's Treasury report (which stated that electricity prices had risen 40% over the previous three years)
Sydney, NSW (PRWEB) June 20, 2013
Businesses and householders are struggling with increased electricity costs. Sydney electricians at Switchiton Electrical advise and educate customers on smart energy savings.
Switchiton Electrical, which has professional Sydney electricians servicing Sydney city and all suburbs, identified several years ago that, for full customer service, it isn't enough to simply turn up and do the job. They needed to help their customers by giving them the benefit of their extensive knowledge of all things electrical. After all, for these Sydney electricians, it is their passion.
Energy price hikes hurting households and businesses alike
Residential electricity prices are up 14% over 2012-2013, according to a recent report from the Australian Energy Market Commission. Businesses surveyed by The Australian Industry Group claim that the cost of doing business has risen an average of 14.5% since the introduction of the Gillard government's Carbon Tax. Both businesses and householders need to use multiple methods to keep costs down.
"We identified back in 2011, from the Federal Government's Treasury report (which stated that electricity prices had risen 40% over the previous three years), that our Sydney customers are under increased cost of living pressure or finding that the costs to run a business are causing hardship," commented John Chidiac, Principal Director, on behalf of Sydney electricians, Switchiton Electrical Services Australia.
"According to the Economist Intelligence Unit Worldwide Cost of Living index, Sydney is the third-most expensive city in the world – and we knew already that the two main culprits are rental prices and energy costs. We can't do anything about rental costs but we can visit businesses and homes and identify where customers can save money on their power bills."
Identify savings with an electrical audit by a professional Sydney electrician
"A leaking water heater or one that's set at too high a temperature could cost $100 to $200 extra every year," states Mark Adams, an electrician with Switchiton Electrical.
"Often, we find old and inefficient wiring that can lead to severe electrical shocks, property damage and even fires. When taking these facts into consideration we believe the risk level is too high and homeowners and businesses could suffer the consequences. We identify what should be replaced to save our customers money – and, most importantly, keep them safe at all times from all electrical hazards."
Of course, it isn't just water heaters or wiring. The professional Sydney electricians from Switchiton Electrical look at all things electrical, including lighting. (Using fluorescent lights over regular incandescent bulbs can save 75% of lighting costs while an energy-efficient fridge could use less energy than a regular light bulb.)
Sydney-wide, businesses benefit from a full energy audit by qualified professional Sydney electricians. Some fixes, such as removing halogen lighting and replacing it with, for example, LED lighting, adjusting water heater temperatures via thermostats or replacing out-dated wiring, can be done only by a qualified electrician.
"We were given professional advice by Switchiton Electrical to help us reduce our power consumption. Our last electricity bill was around 25% lower than for the same time last year. The electricians also upgraded our electrical switchboard and replaced some of the wiring in our home. Good work, guys!" Mr and Mrs Kennedy, Cronulla
Emergency Sydney electricians
The cost to businesses or households of losing perishables or having no power all weekend can be enormous. Switchiton Electrical emergency 24-hour Sydney electricians are on call when they're needed most, to rectify the problem and mitigate any risk.
Get more information on saving money and staying safe
To learn more about how to ease your cost of living pressures or business costs, visit the Switchiton Electrical website and check out their energy-saving tips or ask for an energy audit.