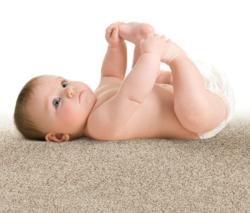 I applaud Beaulieu for taking this important step towards contributing to a cause so dear to our customer base.
Dalton, Georgia (PRWEB) June 18, 2013
Since March, when Beaulieu America joined in support of the March of Dimes national cause marketing campaign "imbornto," the numbers, as well as the dealer accolades, have added up. Beaulieu's Bliss carpet brand joined with Kmart, Martha Stewart Living Omnimedia, Famous Footwear and other well-known brands to partner with March of Dimes, the "Official Partner of Mother's Day and Father's Day®" in this national campaign.
According to Sandra Hijikata, Chief Revenue Officer, SVP for the March of Dimes, the campaign is well on its way of reaching its projected number of impressions with consumers – particularly the all important female demographic so important to floor covering brands like Bliss by Beaulieu. "We are excited to showcase March of Dimes and our partners during this important shopping period, with an expected 1 billion+ impressions via placements with our media partners including Martha Stewart Living Omnimedia and USA Today, as well as outdoor in major markets and editorial coverage," remarked Ms. Hijikata. "We are thrilled to work with Beaulieu America on this program that benefits all moms and dads though the work of the March of Dimes, and aligns them with a cause important to their consumers."
Beaulieu America dealers like Joel Schreier, president of Home Carpet One, Chicago, IL, echo this excitement: "We carry the Bliss Indulgence line of carpet because it gives us an opportunity to support the March of Dimes through every sale. Our industry needs to find more ways to make a difference in people's lives and I applaud Beaulieu for taking this important step towards contributing to a cause so dear to our customer base."
Learn more at http://www.imbornto.com or visit http://www.MarchOfDimes.com. March of Dimes® and imbornto® are registered trademarks. Bliss® is a registered trademark of Beaulieu Group, LLC • For more information, contact: support(at)blissflooring(dot)com • To learn more about Beaulieu of America and its collection of quality carpets, visit: http://www.BlissFlooring.com
About Beaulieu of America
Beaulieu of America makes carpet for residential, commercial, and specialty markets. Headquartered in Dalton, Georgia, Beaulieu designs, manufactures and markets BLISS carpet for residential replacement, HOLLYTEX main street commercial carpet, BOLYU carpet for specified commercial, AQUA carpet for the hospitality industry.
About March of Dimes
The March of Dimes is the leading nonprofit organization for pregnancy and baby health. With chapters nationwide, the March of Dimes works to improve the health of babies by preventing birth defects, premature birth and infant mortality. For the latest resources and information, visit marchofdimes.com or nacersano.org. Find us on Facebook and follow us on Twitter.