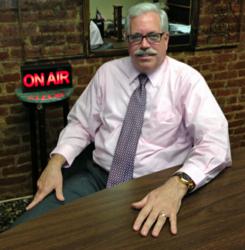 I want to arm people with accessible, quality information of the highest level possible
Brooklyn, NY (PRWEB) June 18, 2013
Brooklyn real estate attorney Robert Howe has been tabbed as an expert contributor for a series of real estate videos for SFGate.com. The Brooklyn legal expert has been asked to contribute his expertise on numerous legal topics on real estate.
The real estate tips under "Home Guides" on the digital site for the San Francisco Chronicle cover topics such as real estate concession, reporting the sale of rental real estate, real estate closing rules, valid reasons for real estate breach of contract, examples of prepaid items in real estate, transferring property to a trust, real estate auctions, escrow disputes, real estate appraisals and consumer rights, and how to change a real estate title.
"This is an opportunity to help give many people answers to important matters being dealt with every day," said Brooklyn real estate attorney Robert Howe.
The Brooklyn real estate attorney has over 30 years of expertise practicing real estate law in Brooklyn, New York but was recently named a national Attorney of the Year by RocketLawyer.com and hosts a weekly online radio show that covers real estate on national and local level.
"I want to arm people with accessible, quality information of the highest level possible," said Robert Howe.
The Law Offices of Robert Howe - serving New York for over 31 years - are located at 251 86 Street in Brooklyn, NY 11209 and his offices can be reached at (718) 748-9700. Robert How can also be found on Facebook.com/RobertHoweAttorneyAtLaw and Twitter @RobertHowePC.