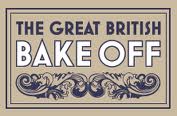 Recent years have seen an immense resurgence in public interest for the joy of baking - Now everyone can obtain a brilliant baking experience, perfectly in line with the Great British Bake Off
Hinckley, Leicestershire, (PRWEB UK) 18 June 2013
For some years, baking had been relegated into a position as one of the lesser practiced arts of cooking, though recent years have seen an immense resurgence in public interest for the joy of baking, widely considered to be down to an increase in reality TV shows, mainly attributed to 'The Great British Bake Off'. Launching in 2010 and currently being re-made for 13 more countries, the show's passion and attention to quality has resonated with the British public.
It's with this in mind that Leicestershire based suppliers of kitchen homewares and tableware, MLN Homewares, are proud to announce the introduction of their all new range of baking equipment and utensils, officially styled after The Great British Bake Off.
Each item in the new collection displays the embossed logo of the Great British Bake Off, guaranteeing only the highest standard of manufacturing to ensure each and every customer can obtain a brilliant baking experience, perfectly in line with the values of the show.
The range covers plenty of smaller necessities, such as wooden mixing spoons, pastry brushes, spatulas and measuring cups, while giving way to some of the larger essentials. The chic ceramic mixing bowl is a must for consumers no matter the meal, while larger cake, loaf and quiche trays are perfect for larger dishes. Add in the hefty Great British Bake Off wooden chopping board and marble, cool-touch rolling pin and you'll have aspiring bakers ready for any occasion.
MLN Homewares pride themselves on offering 'Design and Value in Harmony', and any interested individuals are welcome to visit the newly launched site for a look at some extremely competitive prices. The company are also fully open to trade customers, who can sign up for an account or make an enquiry to learn how much they could save on these premium products.
Whether you're a business looking to stock up for 2013 or an individual looking to up your baking game, MLN Homewares are always available to handle enquiries and help their customers along the way. For more information on the company's new Great British Bake Off products, or the rest of their substantial range, just visit their site at http://www.mlnhomewares.co.uk. Alternatively you can contact info(at)gocreative-uk(dot)com, or call on 01455 632 351.