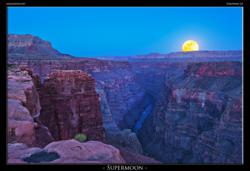 Above all, I hope this film serves as inspiration for others and gives them the courage to chase their dreams.
Phoenix, AZ (PRWEB) June 19, 2013
Jason Hines, fine art landscape photographer, has launched a Kickstarter campaign for his first film, The Art of the Chase. This film is a feature length photography documentary about chasing your dreams and capturing compelling images.
In this documentary, Jason will share with you everything that it takes to not only make compelling photos, but also what it takes to make a compelling life as a photographer. Join him as he explores his new home of Southwest Utah, captures the beauty of the Milky Way, witnesses the volcanoes of Hawaii, explores some of the mysterious slot canyons of the Southwest, hikes to the magical waterfalls of Oregon, and chases down the perfect image of the Supermoon – all while raising his infant daughter and working to get his photography business off the ground.
Jason comments: "I am excited to host my first film project on Kickstarter. I believe their unique platform offers a win-win situation for all parties involved. I am excited to not create my first film, but also to share my work with those kind enough to back my project. Above all, I hope this film serves as inspiration for others and gives them the courage to chase their dreams."
This Kickstarter project is unique because it offers rewards for both photography lovers and photographers. Backers can choose from fine art photography prints, copies of the DVD, photo books, photography workshops, and being a part of the film. The campaign will run from June 18 to July 18, 2013.
Additional information about this Kickstarter can be found at http://www.kickstarter.com/projects/jasonhines/the-art-of-the-chase.
Jason Hines is a landscape photographer whose work has appeared on Mashable, EarthShots.org, and other photography outlets. In addition to creating fine art, he combines his love of photography with twelve years of teaching experience to host private and group photography workshops throughout the Southwest. He also has a video series on digital darkroom techniques for landscape photography.
For more information about this film project, please contact Jason Hines at info(at)jasonhines(dot)net or Kristi Hines at info(at)kristihines(dot)com.