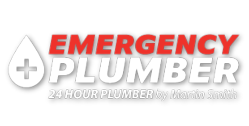 Improved gas safety is vital in preventing cases of carbon monoxide poisoning caused by faulty gas appliances.
(PRWEB UK) 19 June 2013
The topic of improving gas safety in social housing was one of the topics discussed at the All Party Parliamentary Carbon Monoxide Group seminar with CORGI Technical services and the Association of Gas Safety Managers (AGSM), reports HVP on June 17 in the article CORGI Addresses Silent Killer.
The seminar was attended by government representatives, carbon monoxide charities, chief executives of housing associations and MPs to highlight the importance of gas safety and raising standards. Throughout the seminar, chief executive of CORGI Technical Services Claire Heyes, spoke on behalf of AGSM members, insisting that housing associations ensure that safety matters are discussed with their workforce and that any safety concerns that members of the workforce have are shared with the board.
At the seminar, Heyes spoke of the importance of rethinking the way in which gas safety is addressed by the leaders of housing associations and how the AGSM can help:
"There is much scope for rethinking the way we do things, refocusing resources where most value can be added, ensuring there is adequate education, training and ongoing CPD. Creativity, collaboration and new skills will be key to developing long-term benefits and moving the industry forward. This is turn will lead to cost savings and increasing safety."
The specialists at Emergency Plumber follow developments in the industry with a keen interest and a representative from Emergency Plumber Reading was particularly interested in the topic of the seminar.
"The fact that improving gas safety was discussed at the seminar highlights the importance of raising standards and further improving gas safety. Improved gas safety is vital in preventing cases of carbon monoxide poisoning caused by faulty gas appliances and it is important that homes are checked on a regular basis to ensure all gas appliances are in good working order. Developing the industry further and ensuring sufficient education will help to further increase safety in homes."
Emergency plumber is an agency run by Martin Smith. With 18 years' experience in the industry, his aim is to provide fast and efficient emergency plumbing engineers 24/7. The company operates within a wide range of areas in the UK including London, Plymouth, Reading, Coventry, Bolton, Manchester and Newcastle. With a database of over 300 emergency plumbers, the firm is currently the fastest growing plumbing company in the UK. Customers can also contact the team for information and advice on gas related problems.