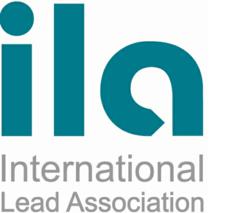 The REACH candidate listing of lead compounds could have far-reaching implications for the lead industry and its downstream users.
London, UK (PRWEB UK) 18 June 2013
The International Lead Association (ILA) has called for greater support from EU institutions for the vital role that the lead industry and its downstream users play in a sustainable and resource efficient Europe.
In a letter to Janez Potocnik, the EU Environment Commissioner, ILA has explained how the lead industry is at the forefront of the 'closed loop economy' as promoted by the commissioner himself. Lead also plays an important role in many of the priority areas that are being focused on in the EU's new industrial policy and resource efficiency ambitions, as well as in areas such as transportation, energy and construction.
But as an illustration of the industry's concerns ILA referred to last year's REACH candidate listing for authorisation of 21 lead compounds, which includes four compounds which are critical raw materials used in the manufacture of lead-acid batteries.
Lead-acid batteries are a vital component of one billion petrol and diesel vehicles worldwide, including 'start-stop' and micro-hybrid vehicles which deliver significant CO2 savings. Lead-based batteries are also an important energy storage solution for renewable energy.
ILA believes that placing these substances on the candidate list discourages investment in the European lead battery industry, which employs more than 20,000 workers and is a global leader in the development of lead-based battery technology.
In the letter ILA Managing Director Andy Bush pointed out how the uncertainty being created has the potential for 'far-reaching implications both for our industries, but also possibly for the good implementation of EU policies for sustainable transportation, energy and resource efficiency'.