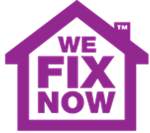 It is estimated that around 4,000 people pass through the health service each year with varying degrees of CO poisoning.
(PRWEB UK) 19 June 2013
According to the article CORGI Addresses Silent Killer published by HVP on June 17, the All Party Parliamentary Carbon Monoxide Group seminar with CORGI Technical Services and the Association of Gas Safety Managers (AGSM) took place last week. The topic at the forefront of discussions was improving gas safety in social housing.
Attended by carbon monoxide (CO) charities, MPs, representatives from government departments and chief executives of housing associations, the seminar also discussed improving gas safety in relation to carbon monoxide.
Speaking on behalf of the AGSM, the chief executive of CORGI Technical Services Claire Heyes told the seminar that:
"There are still far too many incidents of CO poisoning – it is estimated that around 4,000 people pass through the health service each year with varying degrees of CO poisoning and on average we still have 50 preventable deaths each year. Whilst CO alarms play an invaluable role in gas safety, they are only one of the building blocks to managing gas safety. A fundamental building block is regular servicing and maintenance by competent qualified Gas Safety Registered engineers."
A representative from We Fix Now, who provide qualified emergency plumbers in Hackney and throughout London and the surrounding counties, welcomed news that gas safety had been discussed at the seminar:
"An awareness of gas safety and how to prevent carbon monoxide poisoning is vital in protecting people in their homes. Installing a carbon monoxide alarm is invaluable in detecting carbon monoxide that could leak from faulty gas appliances. However, all gas appliances should be regularly checked and serviced by a qualified Gas Safety Registered engineer, like the ones provided by We Fix Now, to help ensure safety."
We Fix Now is a London-based company providing emergency plumbers and electricians throughout the M25 and surrounding counties. Renowned for their fast and effective service, the firm also specialise in unblocking drains, fixing central heating and boilers and sorting problems with gas. With a strong focus on customer service, We Fix Now prides itself on providing fully qualified and experienced engineers day and night, every day of the year.