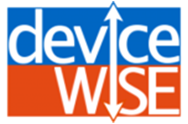 We are honored that Connected World recognizes our deviseWISE Application Platform as a fundamental enabler of successful M2M deployments
Boca Raton, FL (PRWEB) June 19, 2013
Connected World Magazine has named ILS Technology an award-winning Enabler at its 2013 Value Chain Awards.
The awards honor the most successful corporate adopters of M2M technology and connected devices, as well as the solution providers that help make their technology adoption a success. The awards recognize the process of combining multiple technologies such as device-connectivity hardware, radio modules, network service and provisioning, as well as application software and infrastructure, to create a winning solution for the end customer based on quantifiable results.
ILS Technology took home two Value Chain Enabler Awards for enabling innovative M2M deployments by two Gold Award winners: Acclaim Energy Advisors in the Energy category, and Restaurant Technologies, Inc. in Remote Monitoring.
Acclaim Energy Advisors
With a booming population and temperatures rising, Texas is facing a power shortage likely to surpass that of summer 2011, which resulted in rolling brownouts throughout the state. Although many public utilities have established demand response incentives, by which customers agree to drop off the grid on needs-based request, fewer than ten percent of commercial and industrial customers currently participate.
Acclaim Energy Advisors was recognized with a Gold Value Chain Award for their automated service to optimize the public and private sectors participation in demand response programs, taking into account their usage profile and operating characteristics. The ILS Technology deviceWISE M2M Application Platform extracts data from customer devices and equipment and provides real-time information about power consumption at multiple sites across the entire power grid. Together, the companies enable electricity providers to manage power consumption, balance the load and avoid brownouts, blackouts and related damage to customer equipment – as illustrated in this video of a fully-automated low cost solution that intelligently switches large users to back-up generators during peak power conditions, generating revenue for all participants.
Restaurant Technologies, Inc.
For more than 15 years, Restaurant Technologies, Inc. (RTI) has helped the foodservice industry improve food quality and consistency, operational efficiency, safety, cleanliness and sustainability through the automated delivery, storage, handling and disposal of fryer oil.
More than 18,000 foodservice locations such as McDonald's, Jack In the Box, Burger King, Albertsons, White Castle, KFC, Carrabba's, Applebee's, Chili's, The Counter and more use RTI's innovative oil management solution to decrease the costs, hazards and inconvenience of handling frying oil. Built on the ILS Technology deviceWISE M2M Application Platform, the Gold Value Chain Award-winning system provides a turn-key approach to oil management including all equipment and services, and a leading customer oil management portal that helps restaurant managers improve oil usage and efficiency through simple-to-understand data analytics – ultimately resulting in logistics cost savings, improved store performance and best-practice implementations, and superior internal audit and compliance capabilities.
"We are honored that Connected World recognizes our deviseWISE Application Platform as a fundamental enabler of successful M2M deployments," said Fred Yentz, CEO of ILS Technology. "It has been a pleasure to collaborate with Acclaim and RTI on their ground-breaking solutions in the energy and food service industries – and it has been even more rewarding to witness how the simplicity and flexibility of our deviceWISE M2M Application Platform directly benefits both their organizations and the businesses of their respective customers."
The deviceWISE M2M Application Platform collects data from any device over any network and integrates it into existing enterprise IT systems simply, securely and affordably to enable innovative services and applications, enhance efficiency and boost regulatory compliance across a broad range of industries and markets worldwide.
To read about all the winning applications, please visit the award Website.
About ILS Technology
ILS Technology provides the world's leading ready-to-use, off-the-shelf cloud platform to connect enterprise IT systems to the devices and machines on which businesses depend. ILS Technology solutions are easy to deploy to any device without the need for months of complex programming or development. ILS Technology offers unparalleled security to protect company and customer data and ensure regulatory compliance. ILS Technology is a Park-Ohio company. Visit http://www.ilstechnology.com or http://www.devicewise.com for more information.
Media Contact:
Jack Indekeu
ILS Technology
+1 561.982.9898 Ext. 133
jindekeu(at)ilstechnology(dot)com