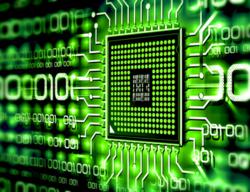 Visiting certain sites or saying certain things online will land you on a government watch-list.
Dallas, Texas (PRWEB) June 19, 2013
idcloak Technology's release of an anti-surveillance free web proxy could not have come at a better time. The web page-based proxy allows users to extricate their web browsing from one country and carry it out anonymously and securely in another.
"Visiting certain sites or saying certain things online will land you on a government watch-list; and even if your activity is completely innocuous, it will be recorded in case you are out of line later," says idcloak's senior researcher, Robin Welles. "The only way to evade web surveillance is to redirect your surfing to a country where the NSA has no authority.
"The web proxy can anonymously access a site for you in a neutral country of your choice, via a UK proxy server, for example. It then encrypts the page and the URL data, before sending it back to you over a secure connection. That level of security is awfully hard to 'watch'."
The release coincides closely with the recent media storm surrounding the NSA, after whistle blower, Edward Snowden, shone a light onto invasive surveillance practices used by the agency.
"For those in our line of work, Snowden was not saying anything new. What was important is that this was the first time the general public got a glimpse of just how bad our surveillance culture has become. The release timing of our product was just serendipitous. We have worked for five years on three web protection services; the web proxy is the second."
The firm already publishes a live database of public IP proxies, but Welles insists the web proxy is unique.
"Public IP proxies are great, but they could be administered by the very parties you are trying to hide from. We operate our web proxy's servers ourselves, so the user knows exactly who is handling their connection. In a sense, we are an international web privacy company taking over the role of state-serving ISPs.
"As long as Internet Explorer's InPrivate browsing is activated, or Incognito mode as the Private Browsing Chrome function is called, it's pretty much impossible for a third party to see where you've been."
idcloak Technologies is a provider of anonymity and security products for individuals and small businesses. The firm has scheduled the release of its Smart VPN for September 2013, a service tipped to integrate powerful web privacy, security and freedom features into any internet device.
Author: Gill-Chris Welles