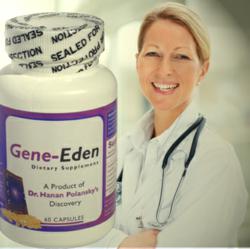 I had laser surgery done on the 5th of this month and by the 24th the doctor said the warts were back and plenty of them. It was a super painful recovery. - Mike J., Survey Respondent
Rochester, NY (PRWEB) June 19, 2013
polyDNA's latest HPV survey showed that respondents considering laser surgery for removal of genital warts did not know about the procedure's side effects. Moreover, they did not recognize that the procedure only treats the symptoms and not the cause of genital warts. This means that the procedure might solve the problem temporarily, that is, it doesn't reduce the risk of genital warts coming back.
In the open comments section, one respondent that had laser surgery for genital warts said, "I had laser surgery done on the 5th of this month and by the 24th the doctor said the warts were back and plenty of them. It was a super painful recovery. Right now I'm on Aldara and if nothing gets better by the 6th of the next month then I have to go back for more laser surgery." - Mike. J, Dallas TX
Besides pain from the procedure, WebMD lists many more side effects: swelling and itching, discharge from the vagina or penis, sores in the treated area, tissue that sticks together, shedding of dead tissue, urination that occurs in a wide, spraying stream, possible scarring of the penis, problems with urination or erection, scarring. (1)
Even more frightening, "There are concerns that laser treatment may increase the risk of having warts return by destroying the local immune system…." (1)
In addition "Laser surgery for the treatment of genital warts is more expensive than many other treatment methods." (1)
One should recognize that laser surgery only treats the symptoms. It does not target the underlying cause of genital warts, that is, the HPV virus. In contrast, polyDNA suggests Gene-Eden-VIR, which attacks the HPV virus that is the cause of genital warts, rather than the symptoms.
Therefore, before a person schedules laser surgery for genital warts, that person should take Gene-Eden-VIR, a natural HPV remedy to help the immune system clear the latent virus from the body. Once clear of the virus, the genital warts will disappear and may never return. (2)
Gene-Eden-VIR is designed to fight against the latent HPV virus. A recent post marketing clinical study showed that Gene-Eden-VIR is safe and effective. Up to 70% of those studied reported a decrease in viral symptoms. (3)
Each ingredient of Gene-Eden-VIR was chosen through a scientific approach. Scientists scanned thousands of scientific and medical papers published in various medical and scientific journals around the world to identify the safest, most effective natural ingredients that target the latent form of HPV.
To learn more about Gene-Eden-VIR and HPV, visit http://gene-eden-kill-virus.com/HPV-Remedy.php. All orders of Gene-Eden-VIR are completely confidential, and no information is shared or sold to any third party. Privacy is assured.
Reference:
(1) http://www.webmd.com/sexual-conditions/laser-surgery-for-genital-warts
(2) http://www.cbcd.net/Gene-Eden-VIR-Clinical-Study.php
(3) http://www.gene-eden-kill-virus.com/studies.php
polyDNA is a biotechnology company that develops dietary supplements using the unique scientific method developed by Dr. Hanan Polansky, which is based on Computer Intuition.
In addition to his unique scientific method, Dr. Polansky published the highly acclaimed scientific discovery, called Microcompetition with Foreign DNA. The discovery explains how foreign DNA fragments, and specifically, DNA of latent viruses, cause most major diseases.
polyDNA developed Gene-Eden-VIR , an antiviral natural remedy that helps the immune system kill latent viruses.