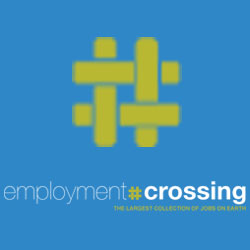 The job outlook for the U.S. aviation industry is looking brighter for the coming five years.'- Harrison Barnes, Chief Executive Officer of EmploymentCrossing
Pasadena, CA (PRWEB) June 18, 2013
With the aviation industry increasingly embodying both manufacturing and innovation, there are going to be more aviation jobs created in the U.S. in the coming years. EmploymentCrossing reveals that there are 3,314 active aviation jobs that require to be filled in the U.S. amidst recent news that aviation jobs at American Airlines are still on the cut.
'The job outlook for the U.S. aviation industry is looking brighter for the coming five years, which predictably shows that aviation jobs will be on a rise in the future,' says Harrison Barnes, Chief Executive Officer of EmploymentCrossing. His statement is supported by the news of major companies coping with complexity to create more aviation jobs in the country. For instance, General Electric Aviation is planning to invest $580 million to expand its aviation business and add three new plants in Mississippi, Alabama, and Ohio. It is anticipated that the company will add 242 aviation jobs in North Carolina in a five year span. Additionally, Davis Aircraft Products is planning to create 100 more aviation jobs in Georgetown County (South Carolina) by 2014.
Presently, the aviation industry that supports 10 million aviation jobs and adds $1.3 trillion to the U.S. economy has become a key driver of growth. Considering this a scarcity in aviation jobs is not speculated in a long time to come.
EmploymentCrossing has categorically listed aviation jobs from many top notch recruiters in the U.S. on its website. Visit: http://www.employmentcrossing.com/jobs/cat-Aviation-jobs.html to get a clearer picture of resources in demand in the aviation industry.
About EmploymentCrossing:
EmploymentCrossing is part of the Employment Research Institute, which is one of the most powerful and comprehensive organizations dedicated to helping professionals find jobs that will enhance their careers. Employment Research Institute consists of 120+ of industry-specific and 120+ location-specific job boards which consolidates every job opening it can find in one convenient location. The website also offers a seventy two-hour free trial to new members.