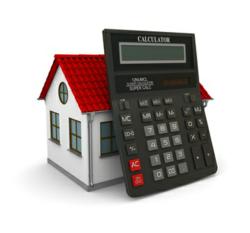 (PRWEB) June 24, 2013
People who want to find bad credit mortgage lenders are also looking to get a profitable deal. Those who already have a bad credit history are probably not in a very good financial situation and want to get a loan as fast and as cheap as possible. Thinking on the long term, it is important to make sure that, once they get the loan, they don't end up paying double or even triple of what they applied for.
In many cases this is one of the main reasons why people have been unsuccessful in paying back: the large amount of money requested back due to big interest rates and amortization.
However, Loans.net has recently announced that they have put together a new plan in order to help people find the best bad credit mortgage lenders. "It was a fantastic project", says Loans.net CEO Yonni Rossa. "Both the team and I were so excited about finally looking for a solution to help all those people out there who want to have a place that they can call their own. I think that having your own home and not worrying about the mortgage because you know you made the best deal is a fantastic thing!" he continues.
Besides offering people the chance to compare between mortgage lenders, the team at Loans.net has also put together a series of tips and tricks that can make the decision even easier. Among them, the team warns upon the importance of one's credit score, which is closely linked to the chances of obtaining a mortgage. Furthermore, other important elements are the monthly payment and the duration on the loan. They can help people decide for both the short and the long run.
For those who are interested in how to find the best lender, the Loans.net CEO Yonni Rossa gives them the answer. According to him, "At Loans.net, we have made your job easier by assembling an array of mortgage loan lenders -- all aggregated at one place so you don't have to jump from one site to the other. Complete one simple application and we will connect you to the best mortgage loan lenders in the market (nationwide)."
Loans.net also offers a series of solutions to those who are determined to clear their bad credit history. By rebuilding their credit history, they can thus increase their chances of getting a mortgage loan.
Those who are interested to find bad credit mortgage lenders or who simply want to contact the company for further information about financial loans should access the company's official website at http://www.loans.net/mortgage.html.