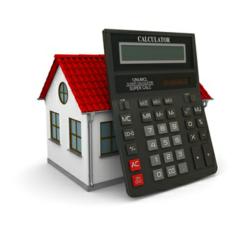 (PRWEB) June 25, 2013
"It's never been easier. And it doesn't get easier than this", says NationalLoans.com CEO James Shank. "A mortgage payment calculator can help our clients save both time and money by giving them the best results in the least amount of time. All they have to do is complete a form and send it to us. They will receive a response in a very short period of time – the answer to their questions, right?" he continues.
On the official National Loans website, people can now introduce their data to get answers to their questions related to loans of all kinds. From auto loans to mortgage, the website covers everything.
However, in the opinion of the NationalLoans.com representatives, one of the most important acquisitions in one's life is a place to call home. While for many it seems like an impossible dream, a lot of people dare to sacrifice lots of years from their lives knowing that in the end they will have their wish come true.
Nonetheless, in order to see if they can get their loan, they will have to make some calculi: will their wages suffice? What is the interest rate they will be given? Will the bank grant them access to the funds? How much are they going to pay for the mortgage? What is the most trusted company in this field?
"While many of these questions must be addressed to a qualified professional face to face, the last two we can answer right here, right now", says one of the NationalLoans.com representatives, Andrew Thomas. "We recently published a simple, yet highly effective mortgage payment calculator on our website. Anyone can use it to calculate their mortgage. All you have to do is insert some simple data, such as the mortgage amount, the interest rate and the mortgage term. The calculator then gives you an answer – and you can rest assured, it does not remember your data, thus making everything private and secure."
As for the last question addressed, NationalLoans.com also offers an app which can help those interested in getting a mortgage decide upon the best offer for them. All they have to do is choose the loan type from a list, then insert the loan amount and then choose the state they are in. Upon clicking "Get Latest Rates" they will be given the best deals for their requirements.
As NationalLoans.com puts it, it does not get easier than this and indeed it does save people a lot of time. For those who want to test the online mortgage payment calculator they can now do it for free by accessing the company's official website, http://ww.nationalloans.com/.