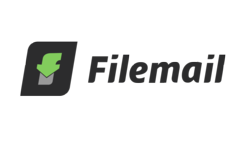 We implemented our own cloud technology in 2008, before it became a mainstream trend.
Oslo, Norway (PRWEB) June 25, 2013
Despite many existing file sharing and sync services, the founders of Filemail.com have seen room for improvement. Njål Gjermundshaug and Stian Tonaas Fauske developed Filemail because they were annoyed by limitations in existing services with regards to registrations, logins and multi-step processes. They have created a user friendly site and allowed recipients to download files without registering or navigating through noisy external pages.
After five years, more than three million users proved to share the same love for simplicity that drove Filemail's creators. These three million people sent close to 48 million large files. Too handle this traffic the founders had to significantly increase the number of servers working around the globe.
"We implemented our own cloud technology in 2008, before it became a mainstream trend. Up to this day, we still run on a proprietary infrastructure. We've got a substantially lower cost compared to commercial cloud services," says Njål, who oversees the server-side of Filemail. "This technology allows us to offer a very affordable and robust service."
Even in its free, no-strings-attached version Filemail offered generous size and transfer limits. Several companies have found it to be the most efficient tool to handle large B2B e-mail attachments, such as uncompressed video and audio, RAW photo shoots and other data collections.
There's been a substantial growth in both the Pro and corporate subscriptions that allowed Filemail to continuously invest in its infrastructure. The free version is also being upgraded to better suit the needs of today's market. Feedback from Filemail users suggesting e-mail client integration resulted in specialized plugins for Outlook and Thunderbird. What was perceived as a niche request turned out to be the answer to a big gap in the market.
Another important feature of the new version is a developer API that allows people to integrate Filemail with any website, software or app. To show off the power of this API, Filemail developers have created an app for iPhone and iPad, making it extremely easy to send files from mobile devices directly to any e-mail address. A one-click LDAP/AD integration has also been implemented, allowing Filemail to strenghten its position in the corporate market.