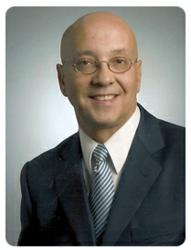 It's a miracle that there aren't more fatalities.
Miami, FL (PRWEB) June 18, 2013
Two months ago, Suyima Torres, 28, died from respiratory arrest after going into surgery for a second session of a silicone treatment for gluteus augmentation at Cuerpos Health & Aesthetic in Miami-Dade County. The treatment was allegedly performed by a mystery Venezuelan doctor in a center that was not certified by the board. According to Dr. Bernabe Vazquez of Bayshore Cosmetic Surgery, women suffering from side affects after receiving such treatments from doctor's who are not board certified is more common than people think.
"It's a miracle that there aren't more fatalities," says Dr. Vazquez. "Silicone injections have become an epidemic in this city, and while complications such as inflammation, redness, swelling, pain, secretion of the material, hard balls and lumps the size of a grape or walnut are frequent, fatalities are surprisingly low."
The procedure is irreversible and symptoms can even occur years after the silicone treatment is injected into the body. Dr. Vazquez urges young women to educate themselves so they know that it is in fact illegal and unethical to inject free silicone into the body. Firm silicone breast or butt implants that are rubber-like are safe but are done through surgery – not injections.
"No board certified plastic surgeon would inject free silicone into the buttocks," says Dr. Vazquez. "The danger is that initial results are often deceptive. If your girlfriend goes and gets it done, you may think it looks great, and go and tell your girlfriends. It's a domino effect… but what you don't know is that a few years later, your friend will start to experience symptoms."
The doctor believes awareness is the key to preventing these kinds of incidents from occurring in the future. He warns the public that illegitimate doctors often use misleading terms such as biopolymer, collagen, or hyaluronic acid as they know that people sometimes find the word silicone offensive.
"What people don't know is that to inject hyaluronic acid into your buttocks, you would have to be a millionaire as you need about half a million dollars to do this," says Dr. Vazquez. "The only thing you should inject into the buttocks is your own fat, and to do that you need a board certified plastic surgeon, operating room, and anesthesiologist."
Dr. Vazquez pleads with the public to be responsible for their own actions as the woman who died went to a clinic in a strip mall where they always kept the front door locked and blinds closed. He encourages young women to look for warning signs and to use common sense.
"By accepting a procedure that is cheaper in a clinic that is unlicensed or uncertified, you are signing a contract with the devil," concludes Dr. Vazquez.
Dr. Bernabe Vazquez is a Board Certified Plastic Surgeon at Bayshore Cosmetic Surgery specializing in all aspects of cosmetic surgery. For the past twenty years, he has been developing his Miami Tummy Tuck procedure to address all areas of the waist and abdomen using a combination of surgery and liposuction. Dr. Vazquez has an impeccable record with no infections or reportable complications. He was recently featured on el Nuevo Herald where he spoke at length on the dangers of gluteus augmentation injections.
###
For more information about this topic, or to schedule an interview with Dr. Bernabe Vazquez, please call (305) 907-6415 or email info (at) bayshore (dot) com.
References
Sanchez, Melissa. & Perez, Maria. "Cops investigate woman's death after butt injections." Miami Herald 13 06 2013, n. pag. Web. 18 Jun. 2013.
Perez, Maria. "Otra víctima de inyecciones para los glúteos en establecimiento de Miami ." El Nuevo Herald [Miami] 14 06 2013, n. pag. Web. 18 Jun. 2013.