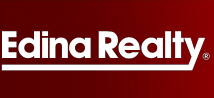 It will give homeowners the confidence they need
Coon Rapids, MN (PRWEB) June 19, 2013
As the real estate market improves and becomes a seller's market more and more homeowners are wondering if they now have equity in their homes. "Homeowners who were once upside-down on their mortgage need an easier way to find out if they have equity," Kris Lindahl said. Lindahl, an experienced Coon Rapids real estate agent, created the Minnesota Equity Calculator so that homeowners can find out this information without giving up any private information.
The website allows homeowners to enter a few pieces of information that will be kept private and receive a real-time email that includes an estimate for how much equity they have in their home. "This website serves as a quick and painless way to find out where homeowners are on their mortgage," Lindahl said, and continued, "It will give homeowners the confidence they need to move on with the selling process."
Lindahl's use of the internet combined with his technological expertise has made him one of the most trusted voices in all-things real estate. "I provide reliable resources for sellers in this market to create a healthy and trustworthy environment," Lindahl said, and continued, "And with the information that both buyers and sellers can gain from my resources they'll be more prepared for anything in this real estate market."
For more information call Kris and his team at (763) 280-7349 and visit the Minnesota Equity Calculator to get an estimated value on the equity in your home.