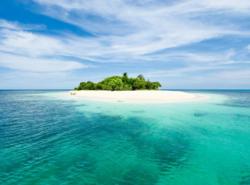 Bring mobility into your overall infrastructure and use all of the technology that you have been using.
Herndon, VA (PRWEB) June 19, 2013
Windward IT Solutions, the pioneer in Service-Centric IT solutions, announced a recent podcast interview with Windward's CEO and Founder, Sean McDermott, and App47's CEO, Chris Schroeder, discussing how the government and enterprises are handling mobility. During the interview, Mr. McDermott addresses several of the mounting questions around enterprise mobility and how it fits into an organizations' overall ITSM strategy.
"What we're really advocating to our customers is to look at mobility as just an extension of your IT infrastructure, and don't look at mobility as an island," said Mr. McDermott. "Bring mobility into your overall infrastructure and use all of the technology that you have been using."
As tablets and mobile phones are becoming ubiquitous with day-to-day operations so is need to manage those devices. The challenge is holistically understanding the mobility initiatives and who is driving these initiatives. In the podcast, Mr. McDermott discusses leveraging everything IT has been doing over the past 15 years and how the core and the processes are already in place. He mentions how the ability to extend data out through devices in a secure manner is going to be the key to unlocking the true potential of everything.
Interested to hear more? Check out the entire podcast interview at: Government and Enterprise Mobility.
About Windward IT Solutions
Founded in 1997, Windward IT Solutions is at the forefront of Service-Centric IT. With strategic consulting, unparalleled technical expertise, and our proven Windward Service-Centric IT Roadmap, we help our clients align the core competencies of process, organization, information, and technology to effectively address business and mission priorities. Windward offers a proven set of technology-independent solutions focused on the three core disciplines of Service-Centric IT – Service Management, Infrastructure Management, and Operations Management – to help our clients plan and deliver high-impact IT services. Windward is headquartered in Herndon, VA. More information on the company can be found online at: http://www.windwardits.com.
About App47
App47 specializes in the enterprise mobile application management (MAM) lifecycle, from deployment, through management, to performance analytics and ROI while ensuring enterprise and user data privacy, and optimized mobile user experience. App47 offers a free trial version of its MAM solution, and allows users to automate mobile application deployment by creating their own self-service enterprise app store. To learn more, visit http://www.app47.com.