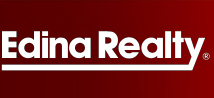 It's important that agents work to give power back to the buyers and sellers in this market
Andover, MN (PRWEB) June 19, 2013
Going from being underwater on your mortgage to having equity in your home is becoming a much more common occurrence with the real estate market improving in sellers' favor. Kris Lindahl, Edina Realty's #1 Andover listings agent, has released a new resource for Andover residents to use when they want to know whether or not they now have equity in their home. "The Minnesota Equity Calculator will help homeowners all over the state determine whether or not they can sell their home," Lindahl said.
The website, using state-of-the-art technology, allows homeowners to enter a few pieces of information that will be kept private and receive a real-time email that includes an estimate on the equity in their home. "What this does is builds confidence in the homeowner before they start the selling process," Lindahl said, and continued, "And all of this information comes to the homeowner without having to sign a contract or give away private information."
Lindahl's combination of technological expertise, advanced market knowledge, and an unrivaled dedication to client service has made him one of the most sought-out agents in the nation. "I'm proud to be able to provide both my clients and the general public with reliable resources that help endorse a more trustworthy real estate market," Lindahl said, and continued, "It's important that agents work to give power back to the buyers and sellers in this market."
For more information call Kris and his team at (763) 280-7349 and visit the Minnesota Equity Calculator website to get an estimate on the value of your home today.