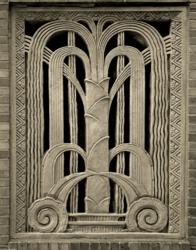 Speaking with people about photography helps me to clarify my own goals.
New York, NY (PRWEB) June 19, 2013
Ellen Fisch recently talked with a group of interested individuals about photography and art. The event took place in a New York City venue that offers various speakers and audiences an opportunity to share information that is relevant to current trends in the arts. Fisch, a well-known and respected architectural commercial and art photographer was invited to speak to an audience that is appreciative of photography and that wishes to become more knowledgeable about current trends picture taking.
"Speaking with people about photography helps me to clarify my own goals," says Fisch who hosts workshops, leads photo tours and lectures widely. "I am passionate about photography and sharing information, anecdotes and ideas is inspirational and instructive for me."
Several of the audience members wanted clarification about the switch Ellen Fisch made from film to digital photography a number of years ago. Fisch said that she thought converting to digital photography was the right decision at the time she decided to shift her approach to photography. "There are trade-offs with every new advance in a given area," explained Fisch. "Film was a marvelous medium for creating crisp, sharp images. Digital photography and post production using various computer platforms offer immeasurable opportunities for creativity." She was careful to note that both film and digital photography have merit, artistry and that both provide challenges.
During the course of the talk, Ellen Fisch welcomed comments and questions. One camera enthusiast asked Fisch how she created the black and white and sepia photographs of architecture for which she is renowned. "I shoot in color," answered Fisch. "Color provides a wide range of tonality of grays, blacks, whites and sepia values. I then convert color to monochromatic images in post-production." Fisch went on to say that when she used film, she primarily shot in black and white. "Learning about color through digital platforms is a process that broadened my ability to see numerous subtle shades of blacks, whites, grays and sepias."
"After decades of being a professional photographer, I am still learning my craft every day," Ellen Fisch told her audience. She discussed her fine art and architectural drawing background as a strong foundation for her current architectural art photography. Fisch also encouraged everyone in the group not to hesitate to "get out there and take photographs!"
"Anyone can take photographs with a cell phone, or tablet or inexpensive point and shoot camera. There is no need to mortgage your home for expensive camera equipment to create beautiful images." Ellen Fisch believes that photography is not only an extraordinary form of communication but an exceptional means of self-expression. "Photography is not restricted to professionals. Picture taking is a very enjoyable pastime."
The encouragement Fisch promotes in photography hobbyists is amended to distinguish between armature enthusiasts and professionals when it comes to projects that require an experienced eye. "When taking photographs for multi-million dollar architectural projects, a seasoned professional photographer is needed. To show the assets of construction to its best advantages demands skill and knowledge," states Fisch regarding her professional experience. "Yet there are many ways to use photography as a wonderful way to record activities, create memories, and communicate a personal aesthetic point of view. Current trends in photography have truly made the medium accessible to all people."
About: Ellen Fisch is a New York based architectural commercial and fine art photographer specializing in black and white and sepia photography that is artistically expressive, historically relevant and timeless. Fisch has recently developed a new photography art form using traditional fine art media to enhance her photography.
To view Ellen Fisch's photography visit: http://www.ellenfisch.com
To learn more about Ellen Fisch and her continuing exploration of photography and art visit: http://www.ellenfisch.blogspot.com
###