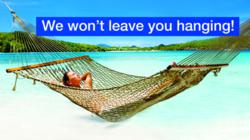 London (PRWEB UK) 18 June 2013
Even so, there aren't many places which allow students to explore while still staying comfortably within their budget. The guide below brought to you by Direct Travel Insurance will provide some information about the best places to go while still keeping a close eye on the finances.
Stay in the UK
When the word 'holiday' is mentioned, almost everybody immediately conjures up idea of swimming off a sun-kissed beach in Spain or kayaking down rapids in the Amazon, but the reality is that some of the best and most memorable holidays can be had right here in the UK. The highlands of Scotland offer a fantastic chance to experience the allure of Munro bagging and climbing the various hills that the country has to offer. As well as Scotland, Northern Ireland offers some of the best sights and scenery the UK has to offer, so why not book a cheap flight or take the ferry? Approximately 31 million people visit the UK each year, and there's plenty to do and explore all around the UK, so why not enjoy an inexpensive and action-packed holiday by staying right here?
See the sights in Eastern Europe
The Eastern European countries are all brimming with interesting culture and fantastic people, so it's definitely worth your while checking them out. There are always cheap flights on offer to the former Soviet states and this, coupled with the fact that food and accommodation are both incredibly good value in these countries, makes them perfect areas for students. Most of the Eastern European countries, such as Latvia, Poland, Lithuania, Romania, Serbia and the Czech Republic, have seen increases in tourism of around 10% each for the year 2012. Tourism in these areas has been on the rise, in fact, since 2009, which saw a 2% dip in the number of tourists journeying to Eastern Europe, with 2010 up 6% from the previous year, and 2011 up a further 11%.
Practice your Spanish in Ecuador
Since the year 1995, the number of annual visitors to Ecuador has almost doubled from 440,000 to 1,047,000, although this number has been holding fairly steady for the last 5 years. Ecuador provides a wonderful opportunity to practice the Spanish you have picked up, and the clear accents in Ecuador make it legendary among students longing for an excuse to speak the much-loved Spanish language. as well as this, the low prices make sure that even those who are most strapped for cash can afford a good time in this South American paradise.
If you've been searching for somewhere to visit on a budget, consider one of the options above. You'll be amazed at just how far a little cash can go in these top student destinations, and you'll be hungry to return year on year for even more summer entertainment.
A recent study showed that only half of young Brits aged 18-24 take out travel insurance which is an alarming figure. Be sure to take out a policy with Direct Travel Insurance to keep safe this holiday season.
Notes for Editors
Established in late 1992 and trading since 1993, Direct Travel Insurance specialises in travel insurance for individual travellers, couples and families up to the age of 75. Direct Travel Insurance offers a range of cover options and added benefits including cover for over 100 sports and activities enabling customers to tailor their policies for single trip, annual multi trip, backpacking and winter sports.
All travel insurance policies are underwritten by AIG Europe Limited. Direct Travel Insurance is a trading name of UNAT Direct Insurance Management Limited, which is authorised by the Prudential Regulation Authority and regulated by the Financial Conduct Authority and the Prudential Regulation Authority.
This information can be checked by visiting the FCA website.
Direct Travel Insurance policies do not cover undisclosed medical conditions, trips to or through Afghanistan, Cuba Liberia and Sudan or countries where the Foreign and Commonwealth Office have advised against all but essential travel.