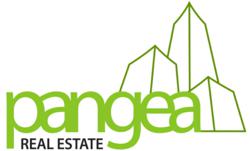 Our goal is to rehabilitate buildings and help return areas to the vibrant communities they once were.
Chicago, IL (PRWEB) June 19, 2013
With the recent housing crash and down economy, it's not uncommon to see neighborhoods with a high rate of foreclosures and boarded up buildings. Pangea Properties, a private real estate investment trust (REIT) headquartered in Chicago, has made it their mission to bring quality units back to Chicago, Baltimore and Indianapolis neighborhoods and restore faith in the communities.
Take for example the Avalon Park and Chatham neighborhoods in Chicago; Pangea owns over 600 units between 79th and 83rd streets with nearly 90 percent occupancy for completed units. 250 of those units had been board ups prior to Pangea's presence. After more than $10MM in improvement investments, Pangea was awarded with two Good Neighbor Awards for their buildings and community enhancements. Al Goldstein, President of Pangea Properties explains that by providing quality and value to the vicinity Pangea helped turn an area with distressed and vacant buildings into a lively community.
"Our renovation process isn't meant to be a quick fix as we focus on longevity. Where many purchasers focus on the aesthetics, we choose to focus on the mechanicals. From new plumbing, electric and furnaces to a complete gut of the interiors, we provide long term quality that will stand the test of time," says Goldstein. "Is it the cheapest route? No, but it's the best way to provide value and stability to our residents and neighborhoods in the long run."
By renovating buildings in small clusters, Pangea helps to provide this stability block by block, resulting in units the community can be proud of and creating a strong local presence with a local workforce. They've gone above and beyond establishing a link to their communities with programs to clean up empty lots, holding food drives and working with local government and non-profits to provide a better neighborhood outlook.
"Community members in areas with a higher prevalence of distressed or empty buildings can lose hope in change for the better," continues Goldstein. "Our goal is to rehabilitate buildings and help return areas to the vibrant communities they once were."