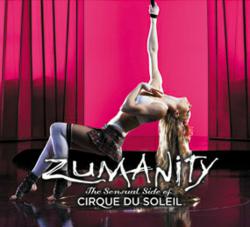 Cirque du Soleil took entertainment to a new level.
(PRWEB) June 21, 2013
The magic that is Cirque du Soleil has been entertaining people since its founding in 1984. This Canadian based performance troupe combines the fun of the circus with the excitement of street performances. From the beginning, Cirque du Soleil took entertainment to a new level. With acrobatics, music, magic and more, Las Vegas is the place to see one of their seven current shows. The hardest part is deciding which shows to get Las Vegas tickets for. Each has its own theme and appeal.
Mystere at Treasure Island – a classic performance by the troupe includes Chinese Poles, Hand to Hand balancing, the Aerial High Bar, and Bungee acts. With colorful costuming, a vibrant soundtrack, and beautiful stage, this show is Cirque du Soleil at its finest.
Zumanity at New York – New York – the cabaret-style show investigates a provocative adult world of innuendo and daring eroticism. With sensual humor and over-the-top acrobatics the show entices, with alluring dance and a pulsating beat.
Zarkana at ARIA Resort & Casino at Citycenter – follow Zark on his quest to regain his powers and his true love. His search in an abandoned theatre brings him face to face with a array of strange characters and amazing acrobats. Enter his world as the journey with him on a path that puts everyone on the edge of their seat and breathless.
The Beatles LOVE at The Mirage – Beatles fans, young and old, will love the production that showcases one of the greatest bands of all time. With a soundtrack created from the master tapes at Abbey Road Studios, the magic of the Beatles comes to life on stage. Experience the music like never before in panoramic sound and visions.
"O" at Bellagio, Las Vegas – Enter a new world that mixes air and water in a seamless blend acts in, on, and above water. With synchronized swimmers, divers, acrobats and aerialists, the line between the two worlds blurs. This aquatic performance offers surrealism and romance that's amazing for its beauty and talent.
Michael Jackson ONE at Mandalay Bay – Inspired by the music of Michael Jackson, four misfits set out on a journey of discovery. By the journey's end, each will personify the agility, courage, playfulness and love that was Michael Jackson.
KA at MGM Grand – be prepared to be amazed at the gravity-defying performance ,watch the story of two twins who start on an adventure to fulfill their destinies. Featuring Capoeira dance, martial arts, and amazing acrobatic feats, KA showcases 80 artists from around the world.
CHRISS ANGEL Believe at Luxor Hotel – a mind-blowing show that combines the illusionary brilliance of Chriss Angel with the magic of the Cirque du Soleil. Recently named Magician of the Centrury, Chriss Angel mixes 40 of his illusion into a performance that will have everyone laughing,and holding their breath ,wanting more.
No matter which of the eight Cirque du Soleil shows, they are all exhilarating performances. Don't miss experiencing Cirque du Soleil. Whether a Beatles fan, a fan of the circus, or simply looking for an experience to remember, these shows are not to be missed. With so many to choose from, why stop at one? For more information on tickets, contact MVMETICKETS.